COVID-19
---
Our Thoughts
REAL ESTATE
Florida Moves into Phase 2 of Reopening, But Leaves Miami-Dade, Broward and Palm Beach Counties Out
On June 3, the Governor issued Executive Order 20-139 detailing Phase 2 of Florida's reopening plan. The plan allows for further reopening of the state beginning on Friday, June 5.
Read More...
---
Executive Order 20-112: Plan for Reopening Florida Post COVID-19 Phase 1
Florida's governor released an executive order outlining plans to begin reopening the state. The first phase of the governor's "Smart. Safe. Step-By-Step."
Read More...
---
What Will Retail Look Like Post COVID-19
In just two months, COVID-19 has already had a devastating impact on the retail sector, leaving many wondering what the road to recovery will look like.
Read More...
---
Governor Ron DeSantis Suspends Evictions, Foreclosures for 45 Days
Governor Ron DeSantis signed executive order 20-94 in an effort to provide temporary relief for certain mortgage foreclosures and evictions for 45 days.
Read More...
---
CONSTRUCTION LAW
Concerns for Contractors Grow Amid COVID-19 Outbreak
As construction sites in Miami Beach begin to experience mandatory closures for failing to follow social distancing guidelines, contractors in South Florida are starting to feel the impact...
Read More...
---
What Actions Should Contractors Take to Avoid Losses Due to COVID-19?
The impact of the coronavirus on the construction industry is being felt throughout South Florida.
Read More...
---
COMMUNITY ASSOCIATION LAW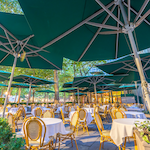 Miami-Dade's Latest Emergency Order Reverses Course: What It Means for Community Associations
Miami-Dade's Latest Emergency Order Reverses Course: What It Means for Community Associations The recent spike in COVID-19 cases in Florida caused...
Read More...
---
Important Updates on Facial Coverings
We would like to update our readers on the orders issued regarding the requirement to wear masks in public. On Monday, June 22, 2020, the City of Miami, along with North Miami Beach, Hialeah, Miami Gardens, Key Biscayne, Pinecrest, West Miami...
Read More...
---
Reopening Florida: Miami-Dade & Broward Join Phase One
As Florida's Governor begins to expand his plans for reopening the state to include South Florida, associations should be careful when deciding to relax any restrictions.
Read More...
---
HEROES Act May Impact Community Associations' Collection Efforts
To continue to provide support in response to the COVID-19 pandemic, U.S. Congress is considering passing H.R. 6800 (the Health and Economic Recovery Omnibus Emergency Solutions Act or The HEROES Act!)
Read More...
---
Miami-Dade and Palm Beach Counties Reopen Parks, Golf Courses & Boat Ramps
As of April 29, 2020, the six-week closure order currently in place for parks, golf courses and marinas located in Miami-Dade and Palm Beach County will officially come to an end.
Read More...
---
COVID-19 Collection Strategies
While the full impact the novel Coronavirus (COVID-19) will have on the economy remains uncertain, community associations are likely beginning to feel the financial crunch.
Read More...
---
COVID-19 Webinar
Watch Here...
---
Executive Order Closes Pools & Parks in Palm Beach County
On March 29, 2020, Palm Beach County issued Emergency Order Number 3.
Read More...
---
How Should Community Associations Handle Meetings and Common Area Use Amid Coronavirus Outbreak?
The coronavirus pandemic has created a lot of uncertainty for community associations throughout Florida, especially concerning meetings and amenity use.
Read More...
---
New Executive Order Suspends All Vacation Rentals
On account of the COVID-19 outbreak, Governor Ron DeSantis issued Executive Order 20-87 suspending the operation of all vacation rentals.
Read More...
---
Proactive Boards Should Contact Legal Counsel for Questions Concerning COVID-19 Notices and Protocols
There are now over 300 confirmed COVID-19 cases in Florida. Businesses and residential communities throughout the nation are doing everything necessary to avoid having this virus come knocking on their proverbial doors.
Read More...
---
Reducing the Spread of COVID-19 in Your Condo
Protecting the residents and management staff of a building should always be a priority for board members and property managers, and their ability to do so has never been tested more than during the novel COVID-19 outbreak.
Read More...
---
Use of Emergency Powers During COVID-19
The State of Florida Department of Business and Professional Regulation issued Emergency Order 20-04.
Read More...
---
---
Upcoming Events
---
Resources
---
Health and Government Websites