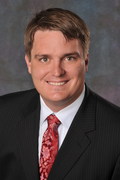 One of the most recent articles by our attorneys in publications covering the industries that we serve was authored by B. Michael Clark, Jr. and appeared on the cover page of the latest issue of the Newsletter from Division 7 of American Bar Association Forum on the Construction Industry. The article, titled "Subordinate Lienors Must Explore All Options for Payment," focuses on one of perhaps the most pressing legal and business issue for contractors, subcontractors and suppliers today: securing payment in foreclosure cases in which they are a subordinate lienor to the foreclosing lender.
Michael writes in the article that the contractor, subcontractor or supplier in these cases may be able to impose an equitable lien in order to secure payment from undisbursed construction loan funds or the lender's mortgage interest on the property. In some states, including Florida, the construction must be complete in order to impose an equitable lien upon undisbursed construction loan proceeds. In addition, Florida courts allow the imposition of an equitable lien superior to the lender's mortgage interest when the lender has committed some fraud or misrepresentation, such as misrepresenting that the loan is not in default.
The article also notes that Florida law stipulates that lenders which fail to give the required notice to contractors that they intend to stop disbursing funds may be liable to contractors that continue working based upon the expectation of payment.
Michael concludes that the conduct or misconduct of the lenders in these cases must be closely scrutinized in order to determine whether they have an obligation to pay. Please contact Michael with any questions regarding the information that he covers in the article via email at mclark@siegfriedlaw.com or by calling him at (305) 442-3334.