Florida's ten-year deadline for lawsuits over hidden/latent construction defect claims, dubbed the "statute of repose," has been in the spotlight recently, thanks to a controversial bill that was introduced in the state legislature. SB 736 would have reduced the deadline for certain claims to seven years, continuing a trend that began in 2006 when the repose period was lowered from fifteen years to ten.
A ruling by Florida's Fifth District Court of Appeal focused on issues surrounding the determination of the trigger date for the start of the period of repose. The unanimous opinion reversed the lower court's summary judgment in a case stemming from a construction defects lawsuit brought by the Spring Isle Community Association against Pulte Home Corporation.
Pulte, the developer of the 71 building, 390 townhome community in Spring Isle, Fla., was accused of construction defects related to the buildings' exteriors and roofs. It filed a third-party complaint against several subcontractors, and the trial court found that the statute of repose barred its claims against one of the largest subcontractors on more than 80 percent of the townhomes.
Pulte appealed the trial court's decision, and the association was substituted as the appellant.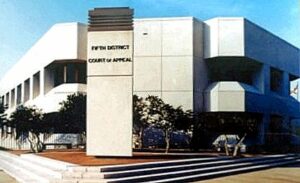 In its appeal, the Spring Isle association argued that the repose period began when the master contract between Pulte and the subcontractor in question was completed, and also when all other townhome construction contracts were completed, which occurred less than ten years prior to the filing of Pulte's third-party complaint.
The appellate court found that the lack of work orders in the record precluded it from being able to determine whether each work order constituted a separate contract or if they all were issued as part of a larger contract.
The Fifth DCA concluded that without sufficient evidence to determine the contract completion date, a genuine issue of material fact remained as to the commencement date of the repose period.
The unanimous opinion also stated: "In the absence of competent evidence as to the date of occurrence for each of the four triggering events set forth in section 95.11(c)(3), or evidence that one or more statutory events is inapplicable, there is no way to determine which event occurred last."
This ruling reinforces the significance of clear and thorough documentation of all contract/construction dates and milestones for the determination of the period of repose, should any defect litigation arise. To that end, even if the statute of limitations has expired, should an association suspect that that there may be issues with the construction or design of its community, it is imperative to speak with qualified legal counsel and engineers, to evaluate whether the association has any claims that may still exist.
Our firm's South Florida construction attorneys write about timely and important matters in this blog, and we encourage industry followers to enter their email address in the subscription box on the right to automatically receive all our future articles.