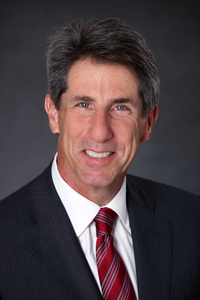 The firm's Stuart Sobel has once again written an article that appeared in the annual special report on Alternative Dispute Resolution published by the Daily Business Review, South Florida's exclusive business daily and official court newspaper. Stuart's article, which was published in today's edition of the DBR and also appeared in Texas Lawyer and the Daily Report (Atlanta), focused on the use of formal mediation proceedings to resolve claims involving catastrophic construction accidents. Earlier this year he represented Miami Dade College in a $33.5 million mediated settlement that included 22 defendants for the collapse of a parking garage during construction.
Stuart's article reads:
Tragically, a collapsed structure introduces personal injuries, wrongful deaths, economic losses and disappointed expectations on top of the impact to the completion of the project. As such, any formal dispute resolution, whether it be arbitration, litigation or several of both types of proceedings, will involve many parties and claims as well as many issues related to each party and each claim.

Add to this, many parties will have insurance available, but the coverage may be offered in layers, with underlying and surplus policies introducing even more grist for the dispute mill. Insurance policies may have several of the construction participants as additional insureds, and they may also have subrogation waivers and other nuances that must be considered in working toward a just resolution. Additionally, there will also likely be performance bond sureties that will have indemnity rights to bring to the party.

Consider then what the trial or arbitration hearing will look like. How long will it take to select a jury given the number of peremptory challenges? How long will a simple side-bar in a jury trial take? How long do depositions take to conclude, with 20-plus parties each having the opportunity to question important lay and expert witnesses? And, how much will all this cost?

How then best to manage this not so rare occurrence? At the risk of being accused of blasphemy, the answer is to run a mediation track parallel to the formal dispute resolution track.

Statistics tell us that nearly 99 percent of all filed lawsuits are settled. The settlement rate of arbitrations is not quite as high, but we should take some solace in the fact that, in all likelihood, a well-managed mediation process can also resolve our catastrophic construction claim.

So then, what is a well-managed mediation process? It must begin with the recognition that mediation is, itself, a process, not an event. Mediation is most effective when the parties understand the process, which calls for everyone to be brought together with a common goal — settling the claim — even if the goals diverge when each party wants someone else's money to be used. Still, with everyone in the room, the opportunity for cooperative compromise in furtherance of the common goal becomes possible.
His article concludes:
When successful, mediation also allows for creative solutions that may not be available through formal dispute resolution. Correction of work, rather than the payment of money, may prove an attractive piece of a settlement. Resolutions may be kept confidential and private, while a jury verdict is never confidential.

Successful mediation requires a clear vision of what success will look like on paper. With so many parties, claims and issues, documenting a settlement reached in principle presents its own challenges.

Will all the insurers join in the settlement, disclosing their contributions and submitting to the jurisdiction of the court for the purpose of enforcement? If not, what default mechanism will work best to ensure that all of the parties pay, so that the plaintiff is not left with some paying, some not, and questions about collectability? Consider bringing a draft settlement agreement, leaving numbers blank, to the mediation so that it too can be negotiated, rather than leaving that task, with its own hazards, for the days or weeks after the dollar settlement is achieved.

Mediation provides parties the opportunity to see how their presentation of their case is received by others, and also to see their opponent's case articulated in a manner that allows for more objective consideration. The process enables principals to sit across from each other with the ability to control the outcome of the dispute — as opposed to placing their fate in the hands of a judge, a jury or a panel of arbitrators. That control is appealing, and it has led the construction industry to embrace mediation as an important tool for the resolution of disputes involving construction catastrophes.
Our firm congratulates Stuart for sharing his insights into this important topic with the readers of the Daily Business Review, Texas Lawyer and the Daily Report. Click here to read the complete article in the DBR's website (registration required).