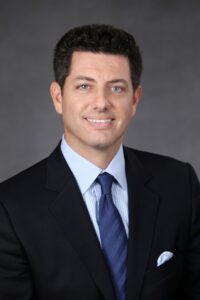 Partner John Catalano, who joined the law firm earlier this summer, authored an article that appeared in today's Miami Herald as a "My View" guest column in the newspaper's "Business Monday" special section.  The article, which was titled "New Florida Law Helps Businesses Protect Against Frivolous ADA Lawsuits," focuses on important legislative changes aimed at enabling Florida businesses to diminish their potential exposure to ADA barrier-to-access lawsuits.  John's article reads:
Despite its net positive effect on the lives of millions of Floridians and visitors to the state, an unintended consequence [of the Americans with Disabilities Act] has been the proliferation of frivolous lawsuits aimed primarily at racking up attorney and expert-witness fees against Florida businesses and property owners.

These lawsuits are sometimes filed by lawyers who recruit clients to blanket entire city blocks of businesses with demand letters posing an ultimatum to either pay a quick settlement or face the threat of an ADA lawsuit. There are even allegations that some lawyers are using Google Earth to view sites without ever having a client actually visit them.
John's article concludes:
An analysis published in March by The News-Press (Fort Myers) of all of the lawsuits filed under the ADA's public accommodations section in federal court in Florida during the past five years found that more than half of the approximately 6,000 suits were filed by just 12 plaintiffs. In addition, many of the plaintiffs are represented by the same law firms.

Attorneys representing the small businesses and property owners targeted by these practically identical lawsuits have called them a sham. They believe the lawsuits are aimed solely at shaking down these establishments for quick settlements in order to avoid a lengthy court battle in which the owner will likely be hit with significant fees and costs typically awarded to the plaintiff's attorney.

There are many critics of these lawsuits, but only few defenders. Some of the harshest critics have been disabled individuals and those who advocate on their behalf. Rather than benefiting from these suits, they say that the disabled instead are now often being treated with extreme caution by businesses owners whose tension is almost palpable due to their fear of being sued.

In response to the mounting outcry against these frivolous barrier-to-access lawsuits, which have primarily targeted small retailers, restaurants and motels, Florida lawmakers have implemented a new law aimed at curtailing them. The bill received unanimous approval in both the Florida House and Senate during the 2017 legislative session, was recently signed into law by Gov. Rick Scott and is now in effect.

The new statute enables businesses and property owners to take substantive preventative measures to help to insulate themselves from the most frivolous claims. Under the law, a business or property owner may retain a qualified expert to conduct an inspection of their property. If the property is found to be in compliance with the ADA, the expert may issue a certificate of conformity that includes the date of inspection, proof of the expert's qualifications, and a statement confirming that the property is in conformity.

For properties that are not found to be in compliance, the owner may develop and submit a remediation plan approved by a qualified expert indicating that the property will be brought into conformity within a specified time period. The plan must detail the proposed remedies for the deficiencies, and it must state when the remediation will be initiated and completed, which must be within 10 years. This extended time frame will enable businesses to control the timing and cost of their remediation measures, as they will be able to implement the changes in conjunction with any planned future renovations or remodeling projects.

The compliance certifications or remediation plans may be filed with the state's Department of Business and Professional Regulation, which will now maintain a publicly accessible website to serve as a registry for all of the certifications and remediation plans that it receives. Importantly, a remediation plan in existence before an ADA lawsuit is filed will typically serve to moot such a suit.
Our firm salutes John for sharing his insights into the important protections provided by this new law for Florida businesses with the readers of the Miami Herald.  Click here to read the complete article in the newspaper's website.