Serving as a member of your community association's board of directors can be a thankless job. Preserving and maintaining an enclave's property values requires making difficult decisions occasionally and consistent rules enforcement, which can lead to some disputes from time to time.
However, in my 22 years of experience working closely with association directors, I have found that most feel a strong sense of fulfillment and pride from the important work that they are doing for their communities. By answering the call of board service, they are taking on the vital functions of community administration and working to effectively maintain, repair and improve the governed property while preserving harmony within the community, with the aim of maximizing the property values of all owners within the community.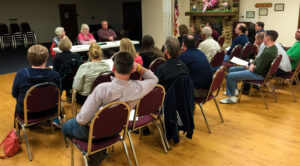 The requirements for being a board member in Florida are such that most home and condominium owners qualify. The minimum standards for board service include: being 18 years of age or older; not having been convicted of a felony without voting rights having been restored; not being delinquent in payment of assessments due to the association (candidates for board positions cannot be delinquent on assessment payment obligations, and sitting directors become ineligible to retain office if more than 90 days delinquent in payment of assessments to association); and taking a state-mandated certification course or signing a certification document within 90 days of taking office. In addition, some communities may have their own eligibility criteria, such as having to be an owner of a home or unit within the community.
One of the best ways to become certified for board service is by attending board member certification seminars offered by state-approved providers, such as our firm. These in-person seminars and online webinars, which have been certified by the Florida Department of Business and Professional Regulation, enable board members to gain an understanding of the most significant issues pertaining to proper and effective performance as a director
As a board member, one is required to act in the best interests of the association and the community it serves. To further this obligation, a director should make reasonable efforts to attend all board and members' meetings, listen to all the association-engaged experts or professionals, do all necessary research and due diligence for matters that come before the board, and take resident/staff's input into account in all actions and decisions.
The best board members are those who are comfortable with budgets and finances, and with working in collaboration with others to gather information and make important decisions. Strong communication and people skills can be very helpful, as some disputes will be bound to arise from time to time, so those who are able to compromise and find reasonable resolutions will excel in the position.
In addition to the input board members should seek and receive from highly qualified and experienced attorneys, property managers, insurance agents/brokers, financial professionals and others, they should also make strong use of the many ample online resources that offer the most vital information for associations. In addition to this blog, which has become one of the state's leading resources for associations, the Community Associations Institute offers a great deal of helpful articles and guides at www.caionline.org.
Owners in communities with associations should answer the call of board service for themselves as well as their fellow neighbors. While it can sometimes be challenging and a thankless job, many of those who become directors rightfully feel a strong sense of pride and fulfillment by doing their part for the place they call home.