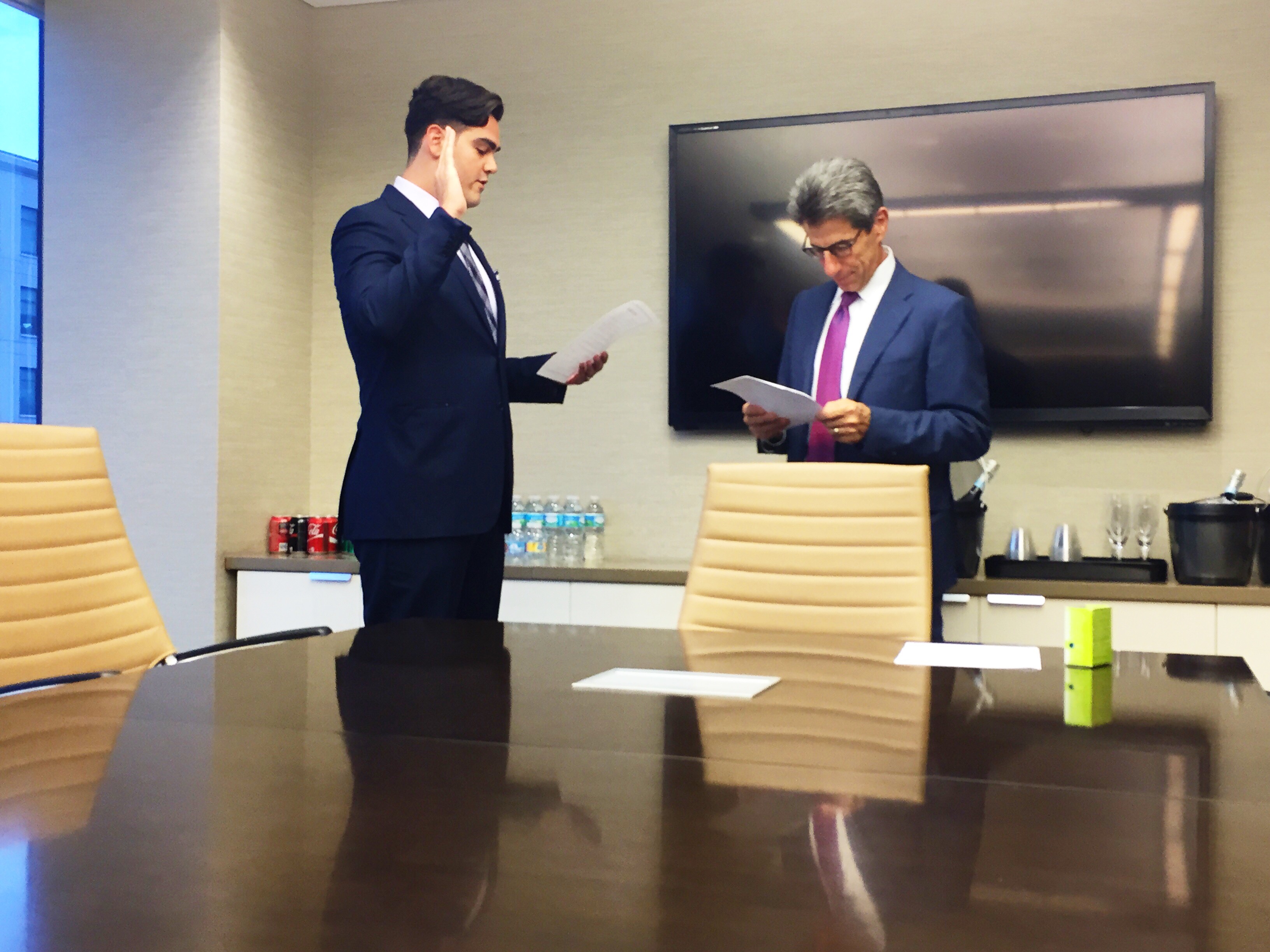 The mentoring of young lawyers is paramount to their future success in the profession, and our firm is proud of our ongoing mentoring of law school students and graduates as law clerks with the firm before they become newly minted attorneys.
John I. Criste and Berenice M. Mottin-Berger are our firm's latest law clerks to be admitted as members of The Florida Bar. Both of them worked very closely with partner Stuart Sobel, who was honored to preside over their swearing in ceremony at our offices last week.
We are also very pleased to welcome John and Berenice as our firm's newest associate attorneys. In addition to focusing on commercial litigation, they will both continue to work with Stuart as important new additions to our construction law practice group, and Berenice will also focus on community association law.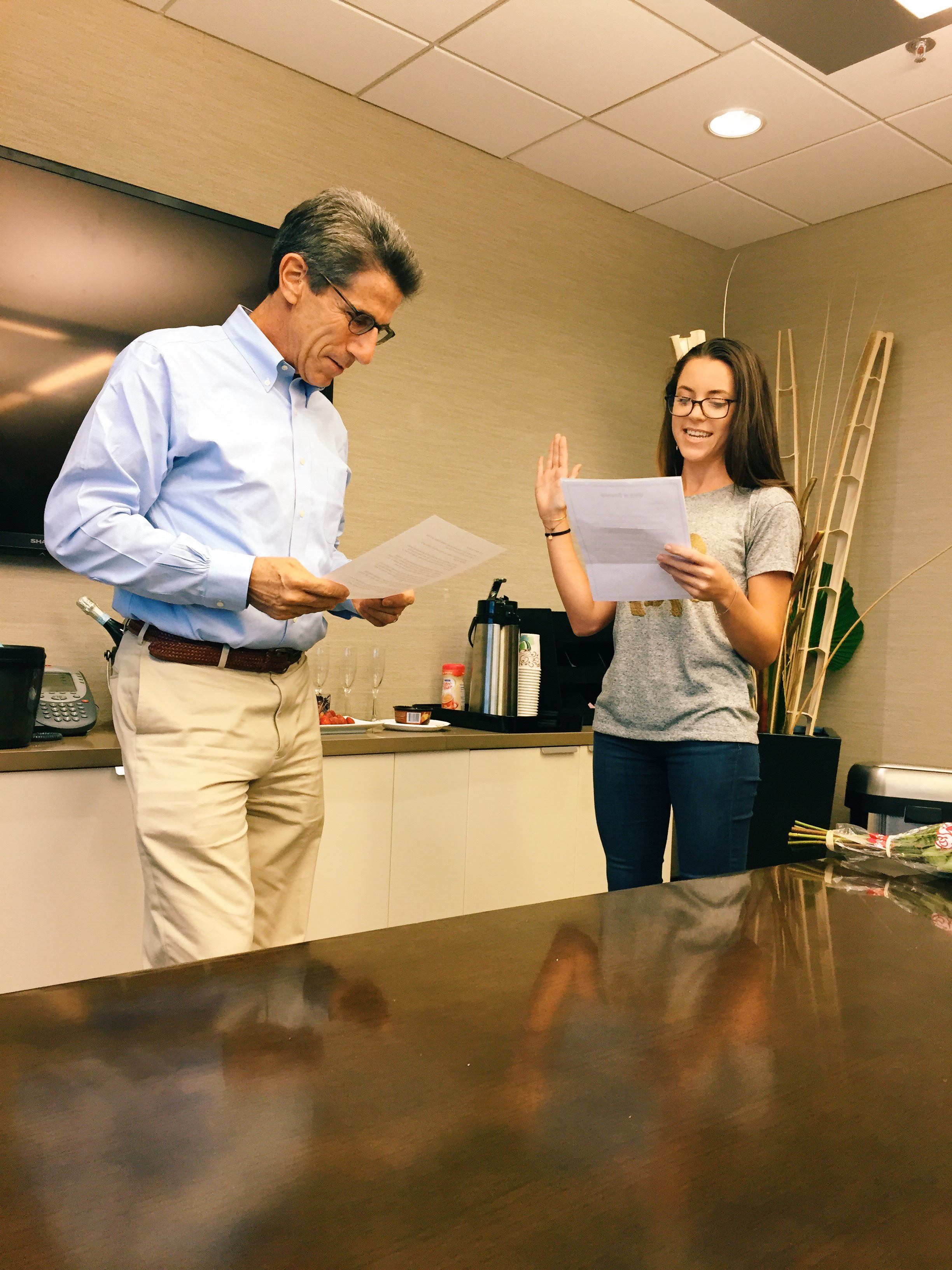 Both John and Berenice graduated with cum laude honors from the University of Miami School of Law in May 2015. They were trial partners for the law school's Litigation Skills Program and the John T. Gaubatz moot court competition. John earned his bachelor's degree from Stanford University in 2011, and Berenice earned her bachelor's degree from the University of Miami in 2010.
On behalf of everyone at our firm, we congratulate John and Berenice on their admissions to the bar and promotions from law clerks to associates.