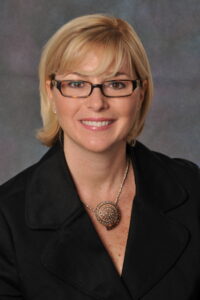 Firm partner Laura Manning-Hudson is quoted in an article on the rise in condominium terminations in South Florida, and the disputes that often arise in communities considering such buyouts of all the units by developers hoping to raze the building and raise a new one its place.  The article reads:
. . . The process is known in Florida as a condominium termination. In other states, it's called a deconversion and it's happening in cities like Chicago where apartment-to-condo conversions during the early 2000s haven't succeeded as planned.

According to the Department of Business and Professional Regulation, terminations of 336 condominiums encompassing 24,761 units were approved by the state Division of Condominiums, Timeshares, and Mobile Homes over the decade beginning July 1, 2012. They ranged in size from two units to 544. Thirty-nine were in Broward County, 86 were in Miami-Dade County, and 24 were in Palm Beach County.

Between 2013 and 2019, the annual number of terminations ranged from 32 to 43. During the pandemic, as eviction moratoriums were imposed, the number of terminations fell to 19 in 2020 and 22 in 2021. Eleven terminations have been approved by the division so far in 2022.

But real estate experts predict that terminations will increase in Florida as condo associations seek to avoid strict and costly requirements enacted in May in the wake of the Champlain Towers collapse last year in Surfside. The new laws require associations with buildings at least 30 years old and over three stories high to, before 2025, conduct structural inspections and amass enough money in their reserves to fund necessary structural repairs.
Attorneys who specialize in condominium law predict that owners in scores of older condo buildings won't have the money to comply with the new requirements and pay rising insurance costs. For many, termination will become the most feasible option.

Investors in South Florida are looking for new opportunities, the Daily Business Review reported this month. They're looking for aging condos so they can buy out unit owners, terminate the covenants and sell the real estate to developers. Some will earn serious profits by tearing down the older structures and building new condos or apartment complexes with larger, pricier units.

Faced with costly fixes, many unit owners will decide that selling to an investor and buying a new home with the proceeds will be in their best interest, analysts say. Owners in desirable waterfront properties could realize a tidy profit.

But in less valuable complexes, the trend will displace long-time residents, often elderly and on fixed incomes, who thought they would own their units for the rest of their lives, said Laura Manning-Hudson, an attorney specializing in condominium law and construction litigation for the Coral Gables firm Siegfried Rivera.

Some will be left without enough money to find comparable housing in today's high-priced Florida property market, Manning-Hudson said.

"A lot of people who live in these condos are on Social Security," she said "Even if they're bought out, where would they go now? They don't want to lose their homes.". . .
Our firm salutes Laura for sharing her insights into condominium terminations with the readers of the Sun Sentinel.  Click here to read the complete article in the newspaper's website.