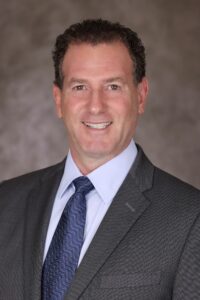 The firm's latest Miami Herald "Real Estate Counselor" column authored by Gary M. Mars featured in today's Neighbors section is titled "Possible $8M Fraud Against Florida Community Associations is a Wake-Up Call."  The article, which is the second of two parts, is on a developing case from Southwest Florida that appears to be one of the largest incidents of fraud and embezzlement ever inflicted on community associations in the state.  It reads:
. . . An excellent Naples Daily News/The News-Press investigation has found that the associations are reporting more than $8 million has been taken from their accounts. Association directors have told the journalists that APMS took sole control of their Wells Fargo Bank accounts by telling them to sign new signature cards but then never submitting them to the bank.

The ordeal that these communities are now undergoing is horrific, and many of us who provide essential services for associations in Florida have been impacted by this case. We shake our heads in disgust at the brazen actions that appear to have taken place, while also hoping that we have successfully helped every association we work with to avoid the potential for any such malfeasance.

The association board members and bankers that appear to have been hoodwinked in this case had in all likelihood grown to trust APMS and its owners wholeheartedly. That would likely explain how the state-licensed property management company allegedly succeeded in securing, submitting and executing all of the necessary documentation in order to remove the community associations and their directors from their own bank accounts. Apparently, the necessary red flags did not go up, resulting in the success of the scheme.
As the lawsuits against APMS continue to unfold and hope remains for funds to be recovered, this case should serve as a clarion call for all Florida community association board members as well as their bankers, attorneys, accountants and property managers to never let their guard down when it comes to preventing the potential for fraud and embezzlement. Since their inception, community associations have been a target for swindlers and crooks, and this case appears to demonstrate there are no signs that will abate anytime soon.

The fact is that bad actors can come in the form of property managers, board members, attorneys, accountants/bookkeepers, contractors, or other services providers. The best approach to circumventing any potential scheme is to implement procedural checks and balances to prevent any individual or company from gaining full authority and control over association finances. Board members need to be especially wary, and they should have direct and frequent contact with their lawyers, bankers, accountants, insurance brokers/agents, and key vendors, in addition to the constant contact they maintain with their property managers.

Some of the best practices for association fraud prevention are to always require multiple signors to withdraw/transfer funds or make changes to bank accounts, vendor contracts and insurance policies; have multiple recipients review each account statement monthly; do not use debit cards in the name of the association; and conduct independent audits of all financial records by certified experts on a regular basis. Associations should also maintain adequate insurance coverage against losses due to criminal malfeasance.

If a board member, property manager or unit owner suspects another director, manager, vendor or anybody else of foul play, they should tread very carefully in order to avoid any action that could alert the possible perpetrator they are under suspicion. Instead, once they have actionable information that merits investigation, they should turn to the association's attorney or their own highly qualified attorney for guidance.

Experienced association legal counsel will analyze the information and determine the best course of action. This may entail alerting insurers, contacting the Florida Department of Business and Professional Regulation that oversees association boards and property managers, filing civil actions for damages and injunctive relief, and/or alerting law enforcement. Some or perhaps even all of these actions may be in order prior to divulging any findings and investigations in writing via the open forum of a board meeting, so it is imperative to act only under the guidance of a qualified attorney. . .
Gary concludes by noting that onus to take every possible precaution and maintain the upmost vigilance is on every board member who volunteers to take matters into their own hands and serve as a director rather than letting other fellow unit owners do the job for them.  He reminds readers that the benefits of living in communities with associations are significant, but they require the service and dedication of scrupulous unit owners who are willing to make the commitment to be a director.
Our firm salutes Gary for sharing his perspective on this developing case from Southwest Florida with the readers of the Miami Herald.  Click here to read the complete article in the newspaper's website.