Earlier this year the Florida legislature passed an important update to the new condominium association website requirements that the state's lawmakers codified during the 2017 legislative session.  The most important change was to extend the deadline for associations to launch their websites from July 1, 2018 to Jan. 1, 2019, providing condominiums and their property managers with an additional six months to develop and launch their sites.
In addition, the new website requirement no longer applies to multi-condominium associations with combined totals in excess of 150 units if none of individual condominium properties operated by the association contains 150 or more units.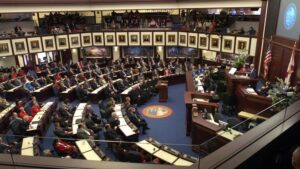 The 2018 statutory amendments also changed some of the posting requirements to allow for the posting of summaries of certain documents rather than the documents themselves.  The official records that must be posted in the new websites also now include monthly income or expense statements as well as all bids in excess of $500 received from vendors during the past year for materials, equipment or services.
It is important for associations to recognize that the website posting requirements do not negate other statutory requirements, including the posting and mailing of notices.  They simply add to them.
With the Jan. 1 deadline now just three months away, Florida condominium associations (excluding timeshares) with 150 or more units should be well on their way to developing and finalizing their website.  They should designate who will be in charge of uploading and updating the required documents, and they should also consult with qualified and experienced community association attorneys to ensure that compliance with the statutory requirements is achieved.