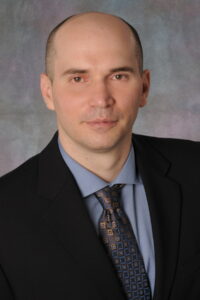 Firm shareholder Georg Ketelhohn is quoted in an article in today's Daily Business Review discussing the firm's efforts on behalf of the condominium association for the 537-unit Midtown Doral in its construction defect lawsuit against the community's developer, builders and design professionals.  The firm's suit, which was filed in December, alleges defects including leaky plumbing with erratic water pressure, rooftop pools of rainwater on the roof, and exposed rebar in cracked concrete.
Located at Northwest 107th Avenue and 74th Street, Midtown Doral was completed in 2016 with four eight-story condo buildings and 70,000 square feet of retail space.
The firm's lawsuit on behalf of the association is against general contractor Delant Construction Co. in Miami, architectural firm Pascual, Perez, Kiliddjian & Associates in Doral, and MD Residential II LLC, an affiliate used by the development partnership.

The suit alleges breach of implied warranties against the developer and general contractor as well as a professional negligence count against the architect.
The DBR article reads:
. . . "Association attorney Georg Ketelhohn said the owners sent a notice to the developer and contractor noting an engineering report of defects under the Florida Construction Defect Statute. In response, they agreed to work with the association to fix some of the issues, but others are in dispute.

'We have not been able to fully resolve the issues so we went forward with the litigation,' said Ketelhohn, a shareholder at Siegfried Rivera in Coral Gables. . ."
It concludes:
". . . The lawsuit claims the building doesn't meet the state building code, design and construction plans, and industry standards.

The complaint notes issue with soundproofing, unsealed holes exposing corroding metal, some missing fire protection systems, incorrectly sealed joints, an exposed conduit and plumbing leaks staining drywall. Rainwater pools on the roof because it wasn't sloped as outlined in plans. . ."
Our firm salutes Georg for his work on this construction defect lawsuit on behalf of the Doral Midtown Condominium Association that caught the attention of the editors of the Daily Business Review, South Florida's exclusive business daily and official court newspaper.  Click here to read the complete article in the newspaper's website (registration required).