A recent case from Leesburg, Florida, illustrates why community associations should avoid issuing and using debit cards in the name of the association.
According to a recent report by Leesburg News (www.Leesburg-News.com), John Joseph O'Connor was arrested and stands accused of stealing nearly $3,000 from the Coachwood Colony HOA by making multiple ATM withdrawals with the association's debit card shortly after he resigned as president. The transactions were discovered by the association's new treasurer, who reviewed the bank statements after joining its board of directors and discovered nine unauthorized ATM withdrawals totaling $2,972.
The astute treasurer contacted the bank and was told that the debit card used for all the transactions was the one issued to O'Connor.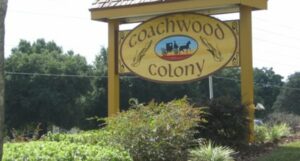 The Lake County Sheriff's Office was notified, and a deputy questioned O'Connor who said he lost his wallet with the HOA's debit card and had reported it to the bank. However, further investigation revealed that he had never reported the card missing, and ATM surveillance video proved to be incriminating. He was arrested and released on a $7,000 bond, and is scheduled to appear in Lake County Court on May 31.
The Florida legislature enacted a number of changes to the state's laws in 2017 to add teeth to the criminal penalties and enforcement for community association fraud. These changes included a complete ban on the use of association debit cards by condominium association officers, directors and employees to eliminate any direct access to cash from association accounts. However, the legislature did not incorporate the restriction into the laws governing other types of community associations, such as HOAs or cooperatives. Unfortunately, as this case from Leesburg illustrates, the use of debit cards by some Florida community associations continues, to their detriment.
In addition to completely avoiding the use of debit cards issued in the name of the association, communities should also require multiple signors to withdraw/transfer funds or make changes to bank accounts, vendor contracts and insurance policies. They should also have multiple recipients (such as directors or officers) review each account statement monthly, and retain certified experts to conduct independent audits of all financial records on a regular basis. Associations should also maintain adequate insurance coverage against losses due to criminal malfeasance.
This and other recent cases from other parts of the state are serving as unwelcome reminders of the potential for theft, fraud and abuse in community associations. Boards of directors would be well advised to work in close consultation with highly experienced and extremely well qualified association legal counsel to develop and implement policies and protocols that can effectively thwart potential schemes.
Our firm's community association attorneys write about timely and important issues for associations in this blog, and we we encourage association directors, members and property managers to enter their email address in the subscription box on the right to automatically receive all our future articles.
Click here to read the complete report in the newspaper's website.