With hurricane season now underway, Florida condominium associations should take the time to ensure that they and their owners are prepared for a storm.  In addition to ensuring that hurricane shutters are operational and all of the necessary supplies are on hand, associations should communicate with owners about insurance and liability under state law.
Florida law requires associations to maintain insurance for all portions of the condominium property as originally installed in accordance with the original plans and specifications, as well as alterations or additions made to the condominium property.  Personal property, including floor, wall and ceiling coverings (i.e., paint, wallpaper, wood flooring), electrical fixtures, appliances, water heaters, water filters, built-in cabinets and countertops, and window treatments including curtains, drapes, blinds, and similar window treatment components, located within a unit or that unit's limited common elements, and which serve only that unit, are not covered by the association's insurance policies.  Unit owners are responsible for maintaining their own insurance coverage for these items.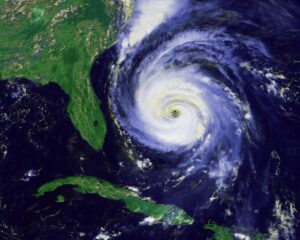 At the start of every hurricane season, association board members or property management should photograph and/or video all of the main public areas of the condominium property.  These images could become vitally important in the event that a storm strikes and claims are filed.   Associations should also take the time to store copies of their wind, flood and property insurance policies in waterproof cases in a secure location.  If possible, digital copies should also be stored in several computers and devices.
It is also good practice for associations to develop a hurricane policy and distribute it to residents each year reminding them of all the things they need to do to prepare for hurricane season, including ensuring that shutters are operational, moving all furniture inside before they leave for the summer, and taking pictures of their personal property to keep as record evidence in the case of a storm.  Importantly, that hurricane policy should also include a reminder of the importance of maintaining their own homeowner's insurance policies to cover their personal property within their units and their limited common elements.  This communication may also be used to request updated owner and resident contact information, including cell phone numbers.
In the event of a loss, there could be a lot of work to be done, and it is advisable to consult with the association's legal counsel and insurance consultants to assist in reporting and filing any necessary claims.
By taking all of these preparations, associations can ensure that all of their insurance matters are in order and they are ready for any storm-related claims that may arise.