A recent ruling by Florida's Third District Court of Appeal reiterates that the terms of the warranty sued upon will ultimately dictate the forum for litigation of construction defects. For property owners considering suit, it is important to consider the implications of any forum selection clause prior to filing suit.
The appellate court's opinion in West Bay Plaza Condominium Association v. Sika Corporation arose from the association's appeal of the dismissal of its complaint based upon it being filed in the wrong court.
The dispute arose from work performed by a builder, construction manager and engineer for the association.  Sika, a supplier for the project, issued a five-year warranty to the association for sealant products used in the condominium's parking garage.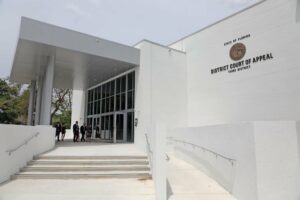 The association sued Sika as well as the other parties involved in the project alleging breach of contract and negligence. It sued Sika for breach of warranty alleging that the sealants provided had allowed water to intrude into the garage.
Sika moved to dismiss, asserting that the warranty contained a forum selection clause requiring claims to be litigated in New Jersey. The association argued that it should not be required to litigate in New Jersey because it had never signed the warranty with Sika. However, the trial court dismissed the suit against Sika.
The appellate court affirmed.
In our experience, it is fairly common for the warranties for specialized commercial-grade construction products to contain forum selection clauses, which suppliers will invoke to dictate the appropriate forum for litigation.
The consequences to owners whose issues involve multiple parties, some of which are not subject to the forum selection clause, are increased expense and less efficiency. Therefore, it is important to be aware of such provisions prior to filing suit, so the decision of where, and who, to sue can be carefully considered.
Our firm's South Florida construction attorneys write about important matters for the industry in this blog, and we encourage industry followers to submit their email address in the subscription box on the right to automatically receive all our future articles.