A retail tenant leasing space in a shopping center generally knows what to expect with regard to the physical space and the basic lease terms that will apply, since shopping centers and shopping center leases are designed for retail uses. When a retail tenant leases space in an office building, different issues arise that should be addressed before the landlord and tenant commit to the deal.
If, for example, the retail tenant is a restaurant, the tenant should confirm that the building provides appropriate access for trash removal and deliveries. In a shopping center or enclosed mall, most tenants have rear doors or back corridors that allow for trash removal. The tenant should confirm that similar provision has been made in the office building.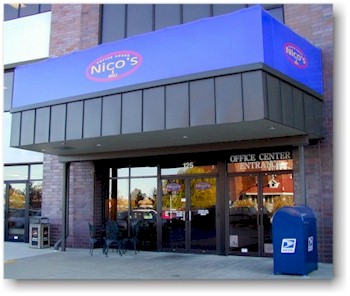 Ventilation can also become an issue for a restaurant tenant. Retail centers are often single story, so contractors have roof access to avoid complicated ventilation issues. If the office building is multi-level and a restaurant use was not contemplated during the design phase, the landlord and tenant will need to work together to ensure that the restaurant can operate within the building's physical parameters.
All retail tenants, not just restaurant operators, need to be sure that other potential issues are addressed. These include, among others, building hours, parking, operating expenses and even HVAC service. Retail tenants may have longer business hours and need adequate adjacent parking available for customers. They also may have different needs regarding building services. Often an office building will provide HVAC service during specific building hours, with tenants responsible for paying additional costs for service outside of those standard hours. The retail tenant will need to investigate whether they will be using their own HVAC system so as to avoid that extra cost. If the retail tenant is installing its own system, it also wants to confirm that the landlord is not charging for HVAC service.
These and other relevant issues should be addressed in the lease to avoid future misunderstandings, which in and of itself presents another potential challenge. When a tenant signs a lease for space in a shopping center, the lease form is generally drafted with all retail users in mind. In an office building, the landlord may be using an office lease form for all tenants. The office form can be revised to accommodate a retail tenant's specific concerns, but the tenant will need to negotiate the lease carefully so that all of its particular issues are addressed.
Our other real estate attorneys and I write about important real estate business and legal matters in this blog on a regular basis, and we encourage industry followers to submit their email address in the subscription box at the top right of the blog in order to automatically receive all of our future articles.