The International Council of Shopping Centers (ICSC) RECon 2012 conference represents the largest global retail real estate convention in the world, and I am honored to have been selected by ICSC to serve as the facilitator/moderator for the Legal Special Industry Group Forum at the event on Sunday, May 20, at the Las Vegas Convention Center. This and other events from ICSC represent the premier professional development programs for retailers and commercial real estate professionals. They help to keep the retail industry's professionals informed about the latest legal and business matters affecting the industry, and every year I look forward to taking part in as many of these programs as I possibly can.
Earlier this year, I had the honor of serving as the Dean of the College of Law at the International Council of Shopping Centers' (ICSC) University of Shopping Centers in Philadelphia, where I presented the course titled "Anatomy of a Lease." For RECon, I will be moderating the event's forum on shopping center law and coordinating a roundtable discussion with a panel of experts. For additional information and online registration, visit www.icscrecon.org.
Founded in 1957, the International Council of Shopping Centers is the global trade association of the shopping center industry. Its 60,000 members in the U.S., Canada and more than 80 other countries include shopping center owners, developers,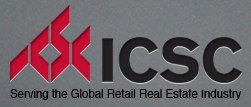 managers, marketing specialists, investors, lenders, retailers and other professionals as well as academics and public officials. Additional information on the organization and the upcoming conferences is available at www.icsc.org.