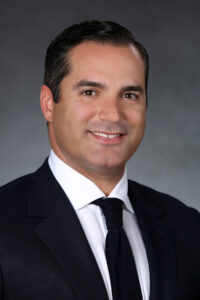 The firm's latest "Real Estate Counselor" column, which is featured in the Neighbors section of today's Miami Herald, was authored by shareholder Roberto C. Blanch and titled "Water-leak Suit at Jacksonville Condo Makes Local Headlines, Reveals Telling Lessons." Roberto's article focuses on a recent report that aired on both the ABC and NBC affiliates in Jacksonville that included footage of a severe water leak filmed by a condominium tenant. The owner of the unit terminated the tenant's lease, and he eventually filed a lawsuit against the association after it allegedly declined coverage for extensive water damage including warped floors of costly imported wood, destroyed light fixtures and dangerous mold.  The column reads:
. . . The news report, which can be viewed at tinyurl.com/3un2ktam, illustrates the significant impacts that water leaks can have in condominiums. It is important to note that not all water loss events in condominiums are the result of improper maintenance by the association, as some may result from clogged sinks and toilets, or other owner negligence and causes.

Condominium associations and their property management must periodically inspect and repair their buildings' common-element pipes and other components. Any leaks that may arise should be quickly and proactively investigated to determine their source and prevent them from causing any further property damage or possible injuries to residents. Regardless of a leak's cause or source,  an association's management and directors have an obligation to address and potentially eliminate it.

Associations should work with qualified insurance professionals to maintain adequate coverage against the types of damages that are likely to arise from leaks. They should also have a plan of  action in place for the handling of water leaks, including pre-determined arrangements for their immediate remediation and a detailed process for reporting such incidents to the association's insurance carrier.
To help prevent leaks caused by the actions or inactions of unit owners or residents, associations should adopt measures to help ensure that all the members are adequately maintaining certain components in their units, such as the seals that connect toilets to floors and drainpipes. They should also advise owners that much of their personal property and appliances may not be covered by the association's insurance coverage, so they should consider acquiring their own insurance to protect against such losses.

For severe leaks such as the one at the Jacksonville condominium, boards of directors and property management must make it a top priority to identify and rectify the cause of the leak, and assess whether the proper maintenance protocols are in place or if similar leaks caused by the same factors could arise throughout the property. They would also be well advised to consult with their insurance agent/broker over the possibility of covered claims, and with plumbing, piping and construction experts as well as attorneys to determine if any defects and potential legal liabilities may be in play. Depending on the findings, insurance claims and perhaps even construction defect lawsuits may ensue. . .
Roberto concludes his article by noting that association property managers and directors should also keep owners informed of their efforts to address and remediate leaks, and also to hold any responsible parties accountable.  He encourages condominium associations as well as individual unit owners to conduct the proper pre-emptive maintenance and planning to minimize the potential for significant water losses and be prepared to respond to them as effectively as possible if they arise.
Our firm salutes Roberto for sharing his insights about this vital topic for South Florida community associations with the readers of the Miami Herald.  Click here to read the complete article in the newspaper's website.