The new post-pandemic normal includes many changes that affect how communities operate, and a recent national survey conducted by the Foundation for Community Association Research serves as a timely reminder that Americans are overwhelmingly satisfied with their HOAs and condominium associations.  The biennial nationwide survey conducted by Zogby Analytics is aimed at providing a better understanding of the experience of homeowners who live in communities with associations.
The 2020 homeowner satisfaction survey reveals that nearly 90 percent of those who live in communities with associations rate their overall experience as either very good (40 percent), good (30 percent) or neutral (19 percent).  Nearly three-quarters of the respondents have attended board meetings, 71 percent believe their community's rules help to protect and enhance property values, and 62 percent say they are paying the correct amount in assessments.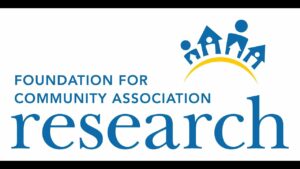 The respondents noted such association benefits as cleanliness and attractiveness, maintenance-free living, neighborhood safety, and maintaining property values as being among their most important advantages.  The results for 2020 even saw an increase in satisfaction and appreciation of community association rules (four percent) and the role of the board of directors (five percent) over those of the 2018 survey.
The changes brought under the new normal in response to the COVID-19 pandemic have impacted practically every aspect of modern life, and community associations have been no exception.  Associations have been forced to implement and enforce difficult rules and restrictions for maintaining social distancing and the wearing of face coverings, and close or restrict the use of shared community amenities such as pools, fitness centers and tennis courts in order to maintain safety and avoid the spread of the highly contagious and deadly disease.
Homeowner reactions and perceptions toward these measures have been polarizing in many communities, with some residents perceiving them as necessary precautions while others finding them to be too extreme.  It will be interesting to see how these challenging changes to community operations will impact the results of the 2022 survey, but hopefully by then the nearly 75 million Americans who reside in communities with associations will have come to realize that the post-pandemic world has changed, and associations have helped to pave the way for safe and secure community living in the new normal.
Click here for a complete summary of the survey's results.