Last winter was particularly brutal for many parts of the country, and it was among the coldest on record in large swaths of the Midwest. For South Florida however, the weather was as mild and beautiful as ever. TV viewers across the country were often reminded of the spectacular South Florida weather on national television showing ubiquitous scenes of sunbathers on the beach during the nationally televised Miami Heat games.
South Florida's mild winters have made the Snowbird, those part-time residents who flock here by the hundreds of thousands from December through March, the unofficial state bird of Florida. Many of these Snowbirds own units in condominiums and homeowners association communities, making it necessary for full time residents and managers to adjust to the influx of residents. In order to make the transition into the "season" run smoothly, community associations can take a few simple steps to prepare.
For full time residents, board members and managers, the return of the Snowbird is the ideal time to reconnect with friends and ensure that the association has all of their current contact information. Snowbirds should also be sure to change their mailing addresses for all association communications from their residences up north to their local address in the community.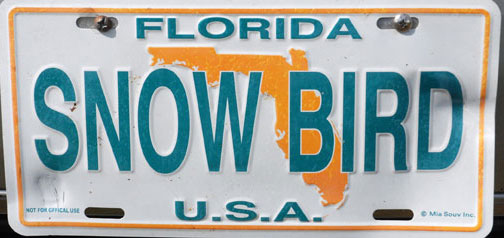 A nice way to welcome Snowbirds back to their winter homes is with a special reception for all of the residents in the community clubhouse or pool area. Speaking of which, the association's common areas (card rooms, meeting rooms, pool areas, and clubhouse) are also likely to see more engagement by residents hosting their own gatherings and events over the holidays. Anyone who may be considering reserving the common areas for private gatherings should be reminded to schedule ahead of time with management in order to ensure availability.
Boards of directors should also be prepared for increased attendance at meetings. There will certainly be more architectural review submissions from unit owners who are planning changes to their seasonal homes, so any architectural review committee should be prepared for the increased workload.
For condominiums, parking garages will be much fuller, and management should be prepared to promptly respond to any parking or security issues that may arise in order to avoid their escalation into disputes between residents. Residents who live in gated communities should also confirm that their access cards/fobs/transponders are active in order to avoid pileups of vehicles at community entrances.
By working closely together and planning ahead, association boards and their property managers can make the transition into the busy winter season run as smoothly as possible.