The International Council of Shopping Centers' University of Shopping Centers is an advanced level educational program serving the retail real estate and shopping centers industry worldwide. Its mission is to elevate each attendee's level of knowledge of the industry by learning directly from experienced professionals.
I have been granted the honor of serving as the Dean of the College of Law for Non-Lawyers at the next ICSC University of Shopping Centers, which will take place March 5-7, 2012, on the campus of the Wharton School of the University of Pennsylvania in Philadelphia. My course will be titled "Anatomy of a Lease," and it will cover how to read and craft lease clauses, interpreting provisions for enforcing lease requirements for both tenants and landlords, identifying tenant and landlord costs impacted by lease clauses, the key provisions and business points affecting the lease, and new sustainable provisions for construction and operations that address energy use and minimize greenhouse gases.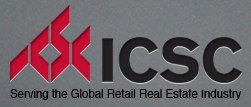 The International Council of Shopping Centers is the global trade association of the shopping center industry with more than 60,000 members in the U.S., Canada and over 80 other countries. I have been very active with the organization for many years, and I regularly serve as one of its featured speakers at its educational conferences and seminars throughout the country.
Click here to learn more about this event, get the brochure and register online.