Our firm's construction law attorneys regularly conduct presentations and serve as the featured speakers at events focusing on the legal issues that affect the construction industry.

At the Construction Claims in Florida Seminar taking place November 10, 2011 at the Courtyard Miami West/FL Turnpike (11580 N.W. 105 Street), partner Michael J. Kurzman will conduct the presentation on "Florida Construction Lien Law and Lien Claims." This all-day seminar qualifies for continuing education credits for attorneys, contractors, architects and engineers. It will provide attendees with a clear understanding of the effects that construction defect claims have on the construction and legal processes in Florida. Click here for additional information or to register online for this event.

The 2011 Fall Meeting of the American Bar Association Forum on the Construction Industry in Atlanta on Oct. 13-14 featured partner Stuart H. Sobel's presentation titled "When it Comes to the Lay of the Land, Forum Matters." Stuart discussed crucial strategies for preparing, presenting and closing out contract disputes in state versus federal courts.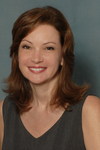 On Sept. 21, 2011, partner Vivien T. Montz conducted a complimentary webinar titled "Construction Contracts in Florida: Issues Involving AIA Documents" that focused on effective strategies in the negotiation of construction contracts, and how Florida law affects certain standard provisions in these documents. The webinar qualified for 1.5 hours of continuing education credits from The Florida Bar.
We encourage those who are interested in receiving the presentations and information that our attorneys covered at these seminars and webinars to call the corresponding attorney or send us an e-mail at info@siegfriedlaw.com.