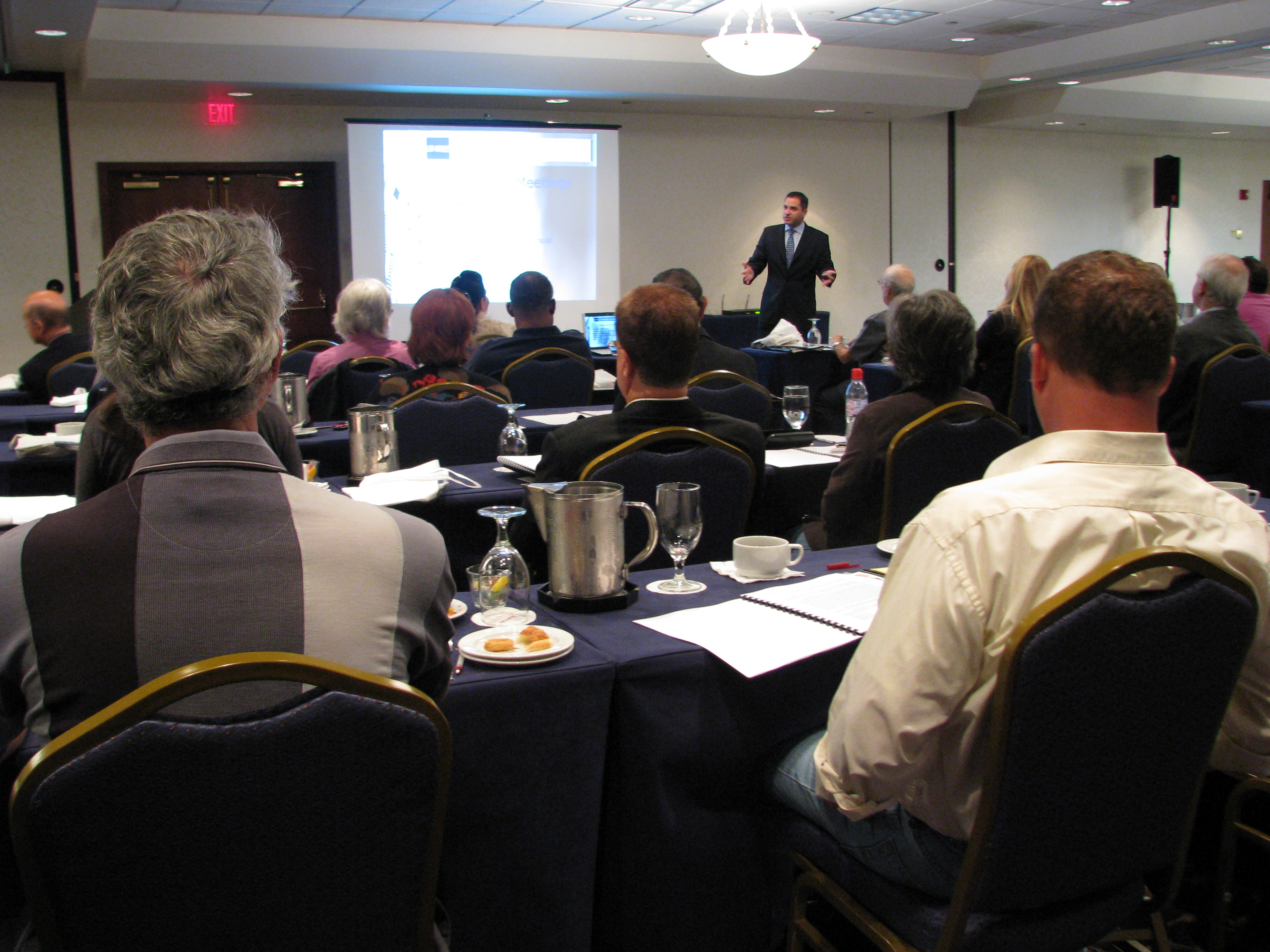 Our firm has been conducting informative seminars for South Florida businesses and organizations since our inception in 1977, and the seminars that we are now making available as a complimentary public service for local community associations and property managers have proven to be among the most popular and helpful that we have ever conducted. We are now scheduling these and other seminars at properties throughout South Florida, and opportunities for additional presentations for local communities and property managers during the next several months are still available:
Condominium Board Member Certification – The state of Florida now requires that condominium board members become certified by attending an approved course or submitting written certification to the association secretary. Our newest seminar has been approved to qualify for certification for board members, and it has recently been qualified for 2.5 hours of continuing education CAM credits for property managers.
Foreclosure Issues – Our seminar entitled "To Foreclose or Not to Foreclose, That is the Question" has helped scores of South Florida community associations to understand the issues that are at the heart of the foreclosure epidemic and how they can work to avoid some of the pitfalls in the process.
Collection Strategies – Delinquent unit owners are causing severe financial disruptions at South Florida properties, and our seminar focusing on collections covers some very helpful and cost-effective measures that community associations can utilize to maximize the results of their collections efforts.
Service Animals – Our seminar focusing on the laws and regulations involving service animals for the disabled in Florida communities enables associations to move forward with confidence in developing and implementing their policies pertaining to these animals.
All of these seminars qualify for continuing education CAM credits for property managers, and they also help community association members and directors to gain a greater understanding of important issues in order to better serve their communities. We have a number of these seminars already scheduled for 2011, and we are pleased to offer them to additional South Florida communities and property managers in the months to come. To inquire about the possibility of arranging for one of our complimentary seminars, contact us toll-free at 1-800-737-1390 or via e-mail at info@siegfriedlaw.com.