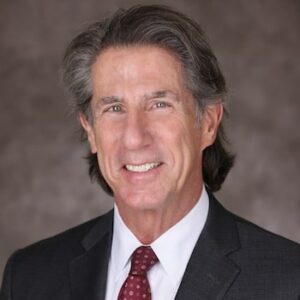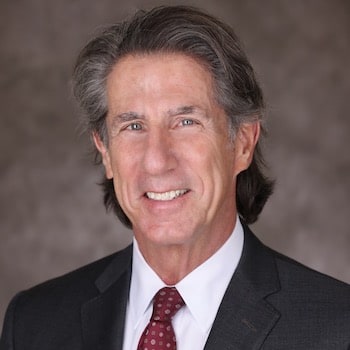 The firm's Stuart H. Sobel was the subject of the weekly "Profiles in Law" feature in today's edition of the Daily Business Review, South Florida's exclusive business daily and official court newspaper.  The article, which is titled "How Miami Construction Lawyer Stuart Sobel Accidentally Built a Trial Empire," discusses the entire span of Stuart's career in the law and his varied litigation experience.  It reads:
. . . Sobel's represented Miami's New World Center concert hall, the contractor who built the Port of Miami tunnel, the steel fabricator who built Miami's Brightline train terminal — and the one who put the roof on the Hard Rock Stadium, home of the Miami Dolphins.

As shareholder at Siegfried, Rivera, Hyman, Lerner, De La Torre, Mars & Sobel's Coral Gables office, construction cases account for 98% of Sobel's practice, and avoiding trial is the top priority. But in the 1980s, Sobel cut his teeth trying "any kind of case and every kind of case" that got him into the courtroom.

. . . Sobel took the law boards "on a lark" but had decided on a business degree at the Wharton School of the University of Pennsylvania. While driving to Philadelphia for his first semester, Sobel changed his mind. Somehow, his brother Jack Sobel, in law school at the University of Miami at the time, convinced law school dean Soia Mentschikoff to take a call from Sobel on his travels.

"I was literally in my car, pulled over, went to a phone booth and got interviewed by Dean Mentschikoff," Sobel said. "And at the end of the conversation she said, 'Keep driving.' I got to Miami on a Thursday afternoon and I started law school on Monday morning without ever applying."

Sobel began his career at the Dade County Attorney's office, where his brother had also landed a job, prosecuting police over disciplinary claims. It wasn't his style.

"Some cop didn't have his shoes shined for roll call?" Sobel said. "People call cops when they're in trouble. I don't want to be giving them that."

In 1983, the Sobel brothers opened their own firm, where they tried about eight to 10 jury trials a year, covering everything from car crashes, slips and falls, false arrests, to unfair competition and breach of contract.
The article concludes:
. . . Sobel's scored various wins in his 40 years trying and arbitrating cases, including negotiating a $33.5 million settlement with 22 contractors, engineers and architects in 2015 over the partial collapse of Miami-Dade College's parking garage, which killed four construction workers.

On Jun. 4, Sobel landed a $3.3 million jury verdict for a Brickell Key condominium association after its insurer refused to pay for property damage condo owners claimed was caused by Hurricane Irma.

John Knox, who owns a Texas insurance company, hired Sobel based on a coworker's recommendation after his son's new boat sank on its first voyage in the Cayman Islands.
Knox's son, who owned a scuba diving business, claimed the boat was defective and sued its Florida manufacturer. And at first, Knox said they worried they'd hired the wrong guy. Sobel seemed to know more about construction than boating, Knox said, and their personalities clashed. It was "frustrating" for Knox, who was anxious about the case and felt Sobel wasn't listening.

"One day Stu called me and he said, 'I think I've figured this out. When you talk, a lot of times you'll just pause for your thoughts. … It's the way you communicate.' And he said, 'And I just start talking, and it pisses you off really bad.' I said, 'You're right, it does,' and he said, 'I can stop that.' And it was almost like we both agreed to start listening to each other," Knox said.

When the trial came around, Knox was blown away at how Sobel had mastered the case.

"He had it all figured out," Knox said. "It was wonderful and magical to watch him work in a courtroom and work in front of a jury."

The jury awarded Knox's son almost $500,000, covering everything he'd lost.

"You really learn to appreciate a lawyer who really is a no bullshit guy, who really will take a tough stance, even with you," Knox said.

Sobel is methodical and high integrity, according to Georgia real estate developer Robert Hoskins, who hired him to handle his South Florida litigation. Throughout their working relationship, he said one thing has become clear.

"For [Sobel] to take on a client he has to believe in the client and believe in the case," Hoskins said. "That's a big deal for him."

Sobel said he probably "couldn't live with myself" if he didn't represent clients who are telling the truth and have a just cause. But some rascals have tried to sneak through.

In the mid-80s, Sobel caught one of his most lucrative clients sitting at his typewriter, using his letterhead to forge a document. After "agonizing" over what to do, Sobel said his brother convinced him to fire the guy because "you should only represent people that you believe in." So he did.

"I was worried I was going to miss a meal, but I haven't. So I took that lesson to heart. If I don't believe in your case I'm not the right lawyer for you," Sobel said. "I'm not somebody who's going to stand up and sell something I don't believe in."
Our firm congratulates Stuart for all of his many achievements in the profession that were chronicled in his profile article in today's Daily Business Review.  Click here to read the complete article in the newspaper's website (registration required).