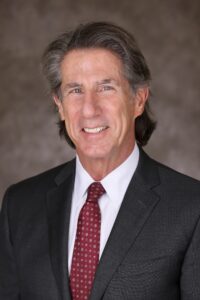 When the editors and reporters at the Daily Business Review are seeking sage legal wisdom on major construction lawsuits involving high-profile projects for their readers, they turn to the firm's Stuart Sobel for his input.  Stuart, who is board certified in construction law by The Florida Bar, was quoted extensively by the DBR on his insights and takeaways on a lawsuit involving the "Signature Bridge" currently under construction in downtown Miami.
The article from the Daily Business Review, South Florida's exclusive business daily and official court newspaper, appeared in yesterday's edition of the newspaper under the headline "In Miami Federal Lawsuit, Litigant Seeks $155 Million for 'Signature' Construction Gone Wrong."  It focuses on a lawsuit in Miami federal court seeking the nine-figure damages due to the defendants' alleged gross negligence in designing the new span that has been called Miami's "Signature Bridge" (see renderings in video below).  The article reads:
. . . Stuart Sobel, a shareholder at Siegfried Rivera in Coral Gables, is not involved in the lawsuit that Alexandre Drummond, a partner at Seyfarth Shaw in Atlanta, filed on behalf of Archer Western LLC and De Moya Corp., identified in the complaint as CJV.  Sobel said it is suspect that one of the defendants, HDR Engineering Inc., would err so completely in its preliminary design documents, such as by failing to complete basic due diligence in not having wind tunnel testing done until after the project broke ground.

"You can do wind tunnel testing; you can do all sorts of testing, especially with the technologies that we now have," Sobel said. "You can test the design 16 different ways from Sunday before you submit it. This is shocking to me if that's true." . . .
The article concludes:
. . . Sobel said the breach of contract count is straightforward and the negligence counts would trigger insurance, but the gross negligence counts would likely not survive a motion to dismiss — potentially limiting the potential recovery.

"They don't call it the 'Signature Bridge' for nothing," Sobel said. "It's going to change the look of downtown, forever. But I don't think they've alleged something more than ordinary negligence. I would expect HDR Engineering to attack that."
Our firm salutes Stuart for sharing his insights into this case involving this landmark new infrastructure project with the readers of the Daily Business Review.  Click here to read the complete article in the newspaper's website (registration required).