Florida's legislature has received very poor marks for its failure to pass any condominium-safety reforms after the horrific Champlain Towers tragedy.  Many condominium residents and community association attorneys expected the state's lawmakers would strike a deal on a bill to revamp Florida's existing condo regulations by requiring periodic inspections of buildings.
Pundits and newspaper columnists are lamenting the fact that the two chambers ultimately could not agree on whether to require condominium associations to maintain financial reserves for major structural maintenance and repairs.  Given the horrific tragedy that claimed 98 lives, not-to-mention the significant number of aging buildings across the state with potential structural deficiencies, it is no surprise that there has been an outcry after the legislature failed to act.
Taking into consideration that this year's legislative session began just over six months after the collapse, the legislature's inability to establish mandatory safety reforms and require specific funding conditions for condominiums throughout the state was actually not very surprising.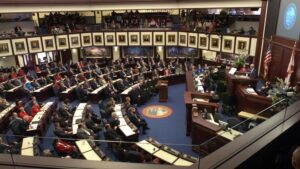 The issues of high-rise structural inspections, condominium association financial reserves, and mandatory fire sprinklers have flummoxed lawmakers in Florida and other states for decades.
Florida's legislators should now take the time to work through the difficult details of condominium high-rise safety reforms during the remainder of the year and the pre-session legislative meetings for the 2023 session.  There may not be a one-size-fits-all solution for condominium buildings of varying heights and stages in their lifespan.
In the meantime, significant condo-safety reforms are being implemented by lenders via major changes in underwriting requirements. Government-sponsored Fannie Mae and Freddie Mac recently released new requirements for all mortgages with settlement dates on or after February 28, 2022, excluding from eligibility for acquisition any loans for units in condominium communities with what it considers to be critical repair needs.
With these new standards now in effect, many associations have already been struggling to comply with the new requirements from these quasi government agencies for lenders to have the condominium associations for mortgage applicants complete an eight-page form.  The questionnaire asks association directors to attest to the structural soundness of their buildings.  However, for towers in their teen years that have never conducted any kind of major engineering inspections, directors are completely unequipped to respond.  Plus, consultations with their legal counsel would probably lead them to avoid making any such representations, given the potential exposure to legal liabilities.
Property insurers are also expected to begin implementing new requirements for structural reviews of aging towers as part of their appraisal and renewal procedures.  In addition, Miami-Dade recently passed a new ordinance creating a public registry of financial documents and structural reports from practically all condominium associations in the county, and other counties and local municipalities may also implement new requirements of their own.
At the federal level, our firm's other community association attorneys and I are encouraging members of the U.S. Congress in newspaper columns and outreach such as this to consider funding programs for low- or no-interest loans for associations in need of emergency funds for critical structural rehabilitations.  As we have been noting, such loans could help to bridge the gap between associations with inadequate reserves and immediate needs for major remediations, as opposed to those for younger properties that have enough time to build their reserves for future projects.
Florida's lawmakers should be highly encouraged by all their constituents across the state to not give up on establishing much needed condo-safety reforms.  They should take this time to consult with experts, including engineering groups and local building officials, to work through the challenging issues surrounding inspection requirements and enforcement actions.  By carefully considering the real-world implementation of reserve studies and funding levels for buildings ranging from those that are brand new to those that are 60-plus years old, they will be able to craft highly effective new standards for Florida that could become a national precedent.