It is essential for those in the construction industry, including contractors, subcontractors and suppliers, to learn about construction liens, which can be an additional layer of protection from non-payment. A construction lien provides unpaid project participants the ability to claim an interest in the property they have worked on. Once recorded, the lien remains on the title of the property until the lienholder gets paid for the work or services it provided, or the lien is otherwise released or discharged.
Though a helpful option in recovering unpaid amounts, the process of recording a construction lien is technical, and failing to follow specific requirements, some of which are outlined below, can result in a lien that is not perfected and subject to challenge. The following suggestions should be considered when filing a construction lien:
Serve a Notice to Owner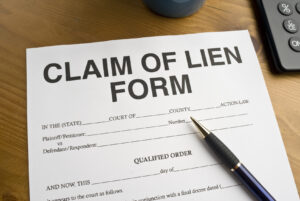 Most claimants who do not have a direct contract with an owner need to serve a Notice to Owner as a first step in perfecting a claim of lien. Subcontractors, sub-subcontractors and material suppliers working on a construction project must serve a Notice to Owner pursuant to Section 713.06, Florida Statutes, within 45 days of first performing work or furnishing materials. Doing so preserves their right to record a claim of lien. Failure to properly complete this step can make a future claim of lien unenforceable.
A Notice to Owner must be prepared utilizing the statutorily prescribed form and delivered pursuant to statutory requirements. The statute prescribes service and delivery methods, including service types and deadlines that must be followed.
The factual information necessary to prepare an appropriate Notice to Owner is generally available in the Notice of Commencement.
Prepare, Record and Serve Claim of Lien
Similarly, a claim of lien must be prepared following a specific format. It must be recorded with the appropriate recording office within 90 days of final furnishings of lienable labor, services, or materials. It is essential to follow the exact timeline dictated by the statute, as deadlines are strictly enforced in Florida. As detailed in Section 713.08(4)(c), Florida Statutes, if the claim of lien is not recorded within 90 days, it will not be perfected and will be subject to discharge.
Florida law also requires that the lienor serve a copy of the claim of lien to the property owner in the manner provided in Section 713.18, Florida Statutes, within 15 days after recording. If a copy of the claim of lien is not served timely, it may be subject to challenge.
When in Doubt, Contact an Experienced Attorney
The steps and documents outlined above provide just a glimpse of Florida's Construction Lien Law. Construction parties unfamiliar with the nuances of the lien process should consult with an experienced construction attorney to avoid missing a deadline or making a costly mistake that may result in this valuable resource for payment being unavailable. Claimants' most reliable means to secure payment is through the lien law, but only if they perfect their rights. Contact us if you wish to schedule a free consultation.