Jason M. Rodgers-da Cruz, Chair of Construction Defect Trial Practice Group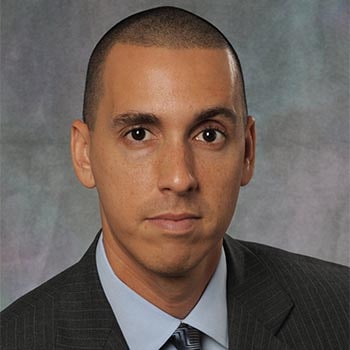 PRIMARY FOCUS & EXPERIENCE
Mr. Rodgers-Da Cruz has been with Siegfried Rivera since 2005, and practices throughout the State of Florida in the areas of Community Association Law, Complex Construction Litigation, Construction Defect Litigation, and Commercial Litigation on behalf of community/condominium associations, developers, public health facilities, assisted living facilities, property owners, general contractors and subcontractors.
In his construction defect practice as lead or co-lead counsel, he has prosecuted or defended over 100 complex, multi-party, construction defect claims on behalf of homeowners/condominium associations, developers, public health organizations, assisted living organizations, property owners, general contractors and subcontractors.  These claims involve defective design, construction, and manufacturing defects of virtually all building components, including roofs and roofing systems, waterproofing systems, stucco, concrete, steel, post-tensioning, windows, sliding glass doors, balcony railings, fire sprinkler and life safety systems, Chinese drywall, and paint/coatings.
Mr. Rodgers-da Cruz also represents clients in all phases of the construction process, including: pre-construction contract negotiation, construction disputes during the course of the project, and project completion.  His construction defect and litigation experience provides him with insight into properly setting up the project, managing project disputes, defects, and overall risks.  He routinely represents condominium associations in remediation projects and pragmatically assists in framing the client's overall goals and objectives has for the project.  From there he assists in vetting all pertinent parties to the project and negotiates and drafts all applicable contracts.
201 Alhambra Cir 11th Floor
Coral Gables, FL 33134
J.D., University of Miami School of Law
Graduate of the National Criminal Defense College of Law located at Mercer Law School
B.S., Business Administration from the University of Alabama-Huntsville
JURISDICTIONS ADMITTED TO PRACTICE