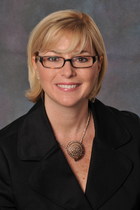 Firm partner Laura M. Manning-Hudson wrote an article that appeared in today's edition of the Daily Business Review, South Florida's only business daily and official court newspaper, about the recent decision by the Fifth District Court of Appeal in the case of Central Park A Metrowest Condominium Association v. Amtrust REO I. Her article reads:
As part of the condominium association's apparent strategy to aggressively pursue its collections for the previous owners' debts, the association issued an estoppel to Amtrust REO demanding the full amount of past-due assessments totaling more than $30,000.

In turn, Amtrust REO responded by demanding that the association apply the safe-harbor liability limits set forth in the state Condominium Act, and it also filed a motion to determine amounts due in the foreclosure action seeking to have the same judge who had entered the final judgment determine the amount that it now owed to the association. The foreclosure court considered the motion and ruled that the agent was entitled to the statutory safe-harbor limits, and the association appealed.

The Fifth District Court of Appeal agreed with the association's position that the trial court's order must be reversed because it lacked jurisdiction to decide a post-judgment issue that was not a part of the lender's foreclosure case, to wit the amount which the agent owed to the condominium association for past due assessments.
Laura's article concludes:
However, while the association won on the technical issue regarding the post judgment jurisdiction of the trial court, it apparently lost the argument that an agent or servicer of a first mortgagee is not entitled to the safe-harbor protections afforded under the Condominium Act. Section 718.116(1)(b), F.S., provides that the liability of a first mortgagee "or its successor or assignees" which acquire title to a unit by foreclosure is limited to the lesser of 12 months of assessments or 1 percent of the original mortgage debt.

The Fifth District opinion also concluded: "Although the trial court appears to have correctly interpreted the substantive law at issue, the trial court lacked continuing jurisdiction to issue a ruling on that matter."

Accordingly, while the trial court's decision was quashed due to lack of jurisdiction, the opinion appears to have interpreted that an "agent" or "servicer" is the same as a "successor or assignee" and is therefore entitled to safe-harbor protection.

If the association now continues to demand the full amount of past-due assessments owed on the unit, the agent/servicer will be required to file a new action to determine its rights. If that is the case, the servicer could very likely seek — and be awarded — its attorney fees from the association.
Our firm congratulates Laura for sharing her insight on this new appellate decision with the readers of the Daily Business Review. Click here to read her complete article in the newspaper's website (registration required).