The recent news from KLX Aerospace Solutions, the world's leading distributor and service provider of aerospace fasteners and consumables, of its build-to-suit lease for its new global headquarters and distribution hub totaling more than 500,000 square-feet in Medley drew a great deal of attention in the aviation and real estate industries.
The lease represents the relocation and expansion of the company's local facilities, and it helps to solidify South Florida's stature as one of the world's fastest-growing logistics, trade and air transport hubs.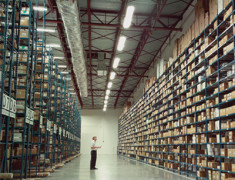 The company will add 100 jobs to its existing 600 as it expands from its existing Doral headquarters (see photo) to the newly built facility.  The building will be located at the intersection of NW 107 Street and 97 Avenue between Florida's Turnpike and I-75 in Countyline Corporate Park.  It will include two floors of office space with the ability to expand as well as a state-of-the-art storage and distribution area.  KLX is one of many major players in the aviation industry with a presence in the Miami and Doral area, including Lockheed Martin and World Fuel Services.
Our firm's other real estate attorneys and I congratulate KLX and all of the professionals who played a role in making this major aviation sector real estate deal come to fruition.  Click here to read the company's press release on the new lease.