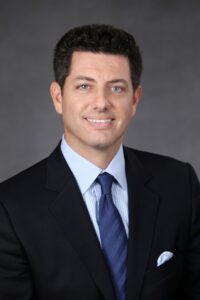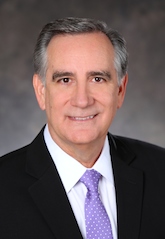 By Oscar R. Rivera and John Catalano
Real estate billionaire Tom Barrack, the chairman and chief executive officer of Colony Capital, warned recently that the U.S. commercial real estate mortgage market is on the brink of collapse due to a predicted chain reaction of margin calls, mass foreclosures, evictions and bank failures resulting from the coronavirus pandemic.
"Loan repayment demands are likely to escalate on a systemic level, triggering a domino effect of borrower defaults that will swiftly and severely impact the broad range of stakeholders in the entire real estate market, including property and home owners, landlords, developers, hotel operators and their respective tenants and employees," he wrote.
The longtime friend of President Donald Trump surmises that the impact could dwarf that of the Great Depression.
Indeed, the commercial property market is under severe strain domestically and abroad due to forced shutdowns of retail and hospitality businesses during the COVID-19 outbreak.  The looming crisis in commercial real estate could eventually cause the Federal Reserve to relax some regulations, allow more forbearance on loans, and buy distressed assets directly by restarting the Troubled Asset Relief Program.
Until such government and regulatory relief appears, it will be up to commercial real estate lenders, property owners/landlords and tenants to work together to find a path forward that could lead to the best possible outcomes for all involved.  However, many of the most obvious next steps such as lease amendments and loan/rent payment deferments could expose commercial real estate owners to significant and unexpected personal liability.
Many commercial real estate loan documents limit the ability of the borrower to amend leases, and many have the owners or principals of the borrower provide  either a full or limited guaranty of the obligations under the loan.  Many of these limited guaranty documents (known as "bad boy" guarantees) have triggers which can convert them to full guarantees.  Typically, agreements between owners and tenants completed without the lender's prior consent to defer, reduce or waive rent payments present such a trigger.  Any such agreement could make the guarantor liable for the entire loan amount.
Another potential pitfall that could trigger a full recourse obligation under the limited guaranty is if the borrower admits in writing their inability to make payments as they become due.  Therefore, unless properly worded, a seemingly simple request to your lender for some forbearance in making payments as a result of tenants not paying their rents may result in the guarantor under a bad boy guaranty becoming liable for 100 percent of the entire loan amount.
Even the failure to pay certain bills and maintain the property, or the unapproved use of rent proceeds, could trigger full recourse liability, depending on the language of the guaranty.
The bottom line is that all borrowers and guarantors should carefully review their loan and guaranty documents and ascertain their rights prior to discussions with their lenders to avoid having their communications trigger further unwelcomed consequences.
Our firm's real estate attorneys write about important issues for Florida commercial real estate owners and tenants in this blog, and we encourage industry followers to enter their email address in the subscription box on the right in order to automatically receive all our future articles.