Holidays are time for out of town visitors, lots of parties with family and friends, and the inevitable traffic that all of the festivities bring with them. Unfortunately, not all neighbors and communities welcome the season and all that it brings with open arms. Typical complaints that many boards deal with during the holiday season revolve around high traffic, high noise levels and violations of parking rules. However, by taking certain precautions ahead of time, residents can hopefully avoid being scrooged by their neighbors and having their holiday spirit deflated.
If you are hosting a party, a good rule of thumb is to plan ahead in terms of parking. Find out about the guest parking in your community – where spaces are located and how many spaces are available is a good starting point. If you live in a gated community, find out if visitors will be required to go through a security gate or obtain guest parking passes beforehand. Some communities require that a guest list be provided to security prior to the party so that guests can more easily be identified when entering the community and then directed to the appropriate parking locations. You may also want to ask around to see if any of your neighbors will be out of town and whether your guests can use their parking spot while they are away. If guest parking is limited or just not accessible, you may have to park visitors outside of the community and shuttle them in.
From the board's perspective, make sure that your community is prepared to accommodate the increased traffic and parking during the holidays. The parking rules may differ from association to association, but the most important thing to consider is to keep the roads safe for other drivers and emergency vehicles. Gatehouses or guard gates should be well-staffed to ensure that visitors aren't forced to wait long periods of time in order to be granted entry. Also, make sure that security follows your community's protocol when allowing visitors access – you don't want them bypassing security procedures in an effort to avoid long lines. If your community has roving security guards, make sure that officers are continuously moving through the property — extra security presence helps deter unruly behavior.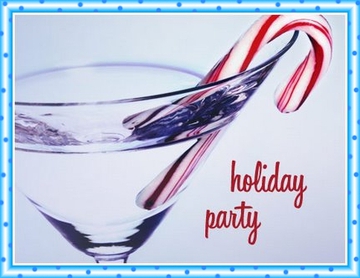 Since South Florida is notorious for its nightlife and parties, make sure to keep your noise levels in check when hosting your holiday gathering. Ask yourself at what point does sound become noise. Keep in mind that each county has noise ordinances that regulate the times of day that noise levels should be kept at a minimum. The most common times which counties allow loud music to play are Sunday through Thursday until 10 p.m., and Friday through Saturday until 11 p.m. If the designated noise restrictions are ignored, your neighbors may call the police with a nuisance complaint and your party may be over before you've been able to ring in the New Year. Officers will typically give a warning, but if the noise persists, you may receive a ticket or even be arrested for public nuisance.
Finally, parties and family gatherings often mean that our furry friends get booted to the garage, backyard, balcony, or confined to a crate indoors – and with that may come incessant barking, whining and howling. While neighbors and board members may not call animal control unless they have reason to believe the animal's safety is in jeopardy, they do have a right to exercise what is legally referred to as "quiet enjoyment" of their residences. If you have already been warned about your animal's disruptive behavior and the issue persists, you could face fines or other legal action.
While the holidays are a hectic time of year, communities that plan ahead are better served – as are their residents who know (and hopefully follow) the rules. We encourage association directors and members to review their community's parking, party and security rules at board meetings leading up to the holiday season. Distribution of information to the membership is key with the ultimate goal to make the season merry and bright while not ruining the magic for those around you.