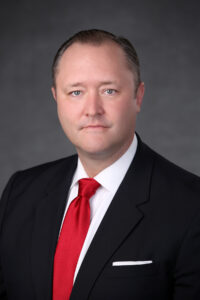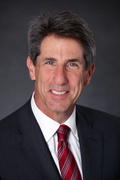 Firm shareholders Stuart Sobel and Jason B. Trauth secured a $10.54 million settlement for ADF International, which fabricated and erected the structural steel for the Virgin train station and 2 MiamiCentral office tower, from general contractor Suffolk Construction Co. and the project's architects and insurers.  The settlement was reached on the 10th day of trial in Miami-Dade Circuit Court on the lawsuit, which alleged nonpayment and severe project management failures by Suffolk.
The Daily Business Review, South Florida's exclusive business daily and official court newspaper, and The Real Deal Miami magazine and website chronicled the settlement.  The DBR article reads:
. . . ADF, which amended its complaint twice, argued it received project plans that were missing information, had mistakes and sometimes were conflicting. Also, the construction site was mismanaged as tower cranes weren't provided and service on the nearby Metrorail and Metromover wasn't coordinated with the steel installation work.

ADF said it told Suffolk about the issues, but Suffolk either never replied or responded without thoroughly addressing problems, and told ADF to keep working. The complaint said ADF followed up by sending change items with added changes and extra costs, but the change notices were often rejected or ignored.

Miami-Dade Circuit Judge William Thomas presided over the trial from Sept. 16 to 27. ADF International and Suffolk had rested their cases. Skidmore was about to call its witnesses when the emphasis shifted to settlement talks . . .

. . . Suffolk paid some of ADF's costs during the litigation, and other amounts were recalculated, said ADF attorney Stuart Sobel, a shareholder at Siegfried, Rivera, Hyman, Lerner, De La Torre, Mars & Sobel in Coral Gables. He worked on the trial with shareholder Jason Trauth.

"We think that the $10.5 is that horrible thing called a fair settlement," he said flippantly. "We think it's fair. It may have been half of the liquidated amount we sued for, but it's a whole hell of a lot more than those guys wanted to pay."
The Real Deal article reads:
. . . Stuart Sobel, ADF's lawyer, said witness testimony from steel erection experts and ADF's engineering director Vincent Paschini demonstrated that his client had credible claims.

"It took [the defendants] some time to come around, but everyone recognized that we were entitled to a bunch of money," Sobel said. "We were pleased to engage them in these negotiations and reach what is a very fair settlement. It is a lot more than they wanted to pay."

Sobel said Virgin Trains USA, Skidmore, and Suffolk will each contribute toward the $10.5 million. Suffolk in-house lawyer Monique Cardenas and a Virgin Trains USA spokesperson said neither company comments on litigation matters. Skidmore attorney Curtis Brown did not respond to an email requesting comment.

According to ADF's lawsuit, the steel firm's scope of work and time to complete it increased as a result of errors, omissions, conflicts and changes to the plans and specifications by Suffolk and Skidmore. ADF claims that Suffolk and Skidmore often ignored its requests to provide revised plans and instructions. Other times, ADF would allegedly receive untimely, incomplete or inaccurate responses.

In its lawsuit, ADF alleges that Suffolk repeatedly failed to properly manage subcontractors by having other trades get in the way of ADF's work. Suffolk also allegedly failed to complete jobs that preceded ADF's installation of steel components and also allegedly failed to control the movement of Metromover and Metrorail trains during the times ADF was required to erect steel for new tracks, the lawsuit states . . .
Our firm congratulates Stuart and Jason for their work in securing this major settlement for ADF International that drew the attention of the Daily Business Review and The Real Deal.  Click here to read the DBR article in the newspaper's website (registration required), and click here to read the article from The Real Deal (registration required).