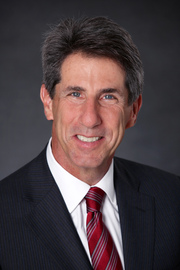 The firm's Stuart Sobel was quoted in an article in today's Daily Business Review, South Florida's exclusive business daily and official court newspaper, about a lawsuit by client ADF International, the steel contractor on Brightline's downtown Miami train station.  ADF was hired in 2016 by Suffolk Construction Co. Inc., the MiamiCentral general contractor, to work on Brightline's private passenger rail station and one of the office buildings in the complex.  The company claims it is owed $25.8 million for extra work blamed on on-site issues and incomplete and faulty plans.  It is suing Suffolk Construction, project architect and engineer Skidmore, Owings & Merrill LLP, and All Aboard Florida, which plans to run Brightline trains between Miami and Orlando and is building MiamiCentral along Northwest First Avenue between Third and Eighth streets.
In its complaint, ADF claims the construction plans had errors and omissions, did not comply with the Florida Building Code and American Institute of
Steel Construction's Code of Standard Practice, and were conflicting and misleading.  It also alleges that Metrorail and Metromover service on the adjacent public transit lines were not coordinated in order to allow ADF International to do its work.  The article reads:
"They authorize us to do it, we do it, and it's just given rise to all these additional costs that we haven't been able to get anybody to pay attention to," Sobel said.  "We would get responses on what the problem was and what they thought of our proposed solution. But when there was a cost attached to that problem and proposed solution, we wouldn't get any response on the request to be paid. They would make sure the construction didn't stop, but they would do that without making sure we got paid for the additional costs."

The lawsuit lists breach-of-contract claims against Suffolk Construction and negligence claims against Skidmore, Owings & Merrill and All Aboard Florida and its affiliated limited liability company that owns the office building.

The complaint also lists unjust enrichment claims against All Aboard Florida and its LLC, saying it would be inequitable for them to benefit from ADF International's unpaid work, according to the complaint.

ADF International also is suing Federal Insurance Co., The Fidelity and Deposit Co. of Maryland, Liberty Mutual Insurance and Zurich American Insurance Co., which issued bonds to secure construction payments, Sobel said.

"Let's say I win my case against Suffolk and Suffolk doesn't pay, they [the bond issuers] have to pay," he said.
The article concludes:
ADF International's dollar claim is approximate as Suffolk Construction has made some payments, Sobel said. But Suffolk Construction said during discussions that All Aboard Florida still hasn't paid Suffolk Construction so it can't pay ADF International any more, according to Sobel.

ADF International's original contract was for $36.6 million for both the station and offices, records show. ADF International is substantially done with the station, Sobel said.

Once finished, MiamiCentral will have retail on the ground and mezzanine floors, a gourmet Central Fare food hall and market, more than 800 apartments in the Park-Line residential section of the project and two office buildings, according to its website.

Brightline, a subsidiary of Florida East Coast Industries LLC, repeatedly promised to start service between Fort Lauderdale and West Palm Beach in 2017 but issued a news release Thursday saying the first passenger trains would roll the week of Jan. 8. Service to Miami will start later, but no date has been set, and no fares have been announced.
Our firm salutes Stuart for sharing his insights into this lawsuit with the readers of the Daily Business Review.