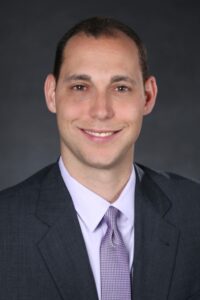 The firm's latest Miami Herald "Real Estate Counselor" column was authored by partner Marc A. Smiley and appears in today's edition of the newspaper.  The article, which is titled "Harassment Reports, Video Voyeurism by Association Presidents Highlight Need for Vigilance," focuses on the takeaways for community associations and their owner members from two recent cases of horrific behaviors by association and co-op presidents.  Marc's column reads:
. . . The first report by South Florida's Local 10 News focused on the president of a co-op building who was caught on camera verbally abusing a resident. Larry Reinfeld, the president of Building V in Ro-Len Lake Gardens in Hallandale Beach, has since been hit with a restraining order barring him from having any contact with a resident or coming within 5 feet of her apartment.

Two videos of Reinfeld's behavior were shared with the station's reporter. In one, he is seen calling a resident a profane name as she walks by him, asking her if he is blocking the walkway. Dispatch records show she called police after Reinfeld allegedly asked her as she walked to her car: "Are you paranoid enough?"

Residents told the reporter that such behavior is not unusual for Reinfeld. One says she brought it to the attention of the building's vice president, who told her she should just keep her door shut and her blinds closed.

"I even put it in writing to the association, and they did nothing," she states.
Resident Deborah Erlichson says Reinfeld accused her of parking crooked one day, calling her a slur.

"A [expletive] [expletive] Jewish whore," she says he yelled at her. Erlichson recently took him to court and was granted a restraining order.

In the other video shared with the station, Reinfeld is seen throwing a palm frond at the front door of resident Natalia Williams.

"I want to be comfortable coming out of my unit," she tells the reporter. "He accused me of stealing. He accused me of the laundry being dirty. He accused me of selling pot. I'm like, where is he getting this stuff from?"

In the second case, which was covered by WESH 2 News in Central Florida, the president of the Las Brisas Condominium Association in Matanzas Shores in Flagler County pleaded guilty after three arrests for planting hidden cameras in a fellow neighbor's residence.

"This guy took advantage of the trust he was given. He clearly was a pervert," says County Sheriff Rick Staly.

According to the station's report, Robert Orr was first arrested in September last year after he was caught using a hidden camera in a neighbor's unit and capturing intimate videos of two victims. Deputies found the camera in a flower pot in the master bedroom. After identifying it belonged to Orr, they discovered additional spy cameras and devices in his residence.

Staly says Orr's voyeurism at the condominium community dated back to 2018.

Orr pleaded guilty to 12 counts of video voyeurism and six counts of unlawful use of a two-way communication device. According to his plea agreement, he is expected to be sentenced in April to two years in prison followed by three years of probation, and he will also be required to complete sex offender treatment.

Needless to say, such actions and behaviors by community association presidents are a bane for communities and residents that could lead to extremely dire consequences. They can expose associations to potentially severe legal and financial liabilities, and they can be destroyers of community harmony and quality of life.

To help detect and prevent directors with such awful proclivities from taking or holding office, associations and property managers should consult with highly qualified legal counsel to devise and implement effective safeguards. Everything from comprehensive background checks and the proper use of security cameras/footage to the storage/access for residence keys and the process for handling director/staff complaints should be on the table. . .
Marc concludes his article by noting that in addition to the need for adequate precautions as well as constant vigilance, these cases illustrate the importance for owners in communities with associations to participate in their meetings and elections, and serve on their board of directors and committees.  He writes that when owner apathy and lack of involvement becomes rampant, they tend to turn a blind eye to the negative qualities and characteristics of individuals who are often eager to ascend to board seats in order to gain the authority they so desire.
Our firm salutes Marc for sharing his insights into the takeaways from these recent cases with the readers of the Miami Herald.  Click here to read the complete article in the newspaper's website.