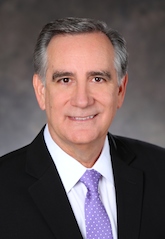 By:  Oscar R. Rivera
For commercial real estate landlords, guaranty agreements requiring the principal owners of small businesses to personally guaranty the obligations of the corporate tenant are standard operating procedure. In addition, commercial landlords oftentimes also require the corporate guaranty of a parent or other affiliated company, if the creditworthiness of a corporate tenant or franchisee is questionable.  One question that is often posed is whether waivers of defenses by guarantors in such guaranty agreements are enforceable?  Fortunately, for property owners in Florida, if the waivers are properly drafted, the answer is yes.
The waiver of defenses paragraph helps property owners avoid costly and disruptive litigation if legal action becomes necessary to enforce a guaranty.  Guaranty agreements containing language that clearly and unambiguously waives defenses to the enforcement of the guaranty have been strictly construed and enforced by Florida courts.
A typical waiver provision reads as follows:
"Guarantor hereby expressly waives (a) notice of acceptance of this Guaranty; (b) presentment and demand for payment of any of the Liabilities of Tenant; (c) protest and notice of nonpayment, nonperformance, nonobservance or default to Guarantor or to any other party with respect to any of the Liabilities of Tenant; (d) all other notices to which Guarantor might otherwise be entitled; (e) any demand for payment under this Guaranty; and (f) any and all defenses relating to Landlord's failure to perfect a security interest in Tenant's property and/or seize or attach any other collateral."
The terms should also include a waiver of any rights of the guarantor pursuant to the laws of any other jurisdiction; waivers of personal service of any summons and complaint; consents to service of process in any action or proceeding by certified mail, or private overnight delivery service, postage prepaid; and waivers of all objections as to venue and any and all rights guarantor may have to seek a change of venue with respect to any such action or proceeding.
Finally, the language should stipulate that the laws of the state of Florida shall govern in any such action or proceeding, and any defense to any action or proceeding granted or allowed by the laws of any other state, country or jurisdiction are also waived.
Florida's courts have upheld these waivers of defenses in commercial guaranty contracts.  They have concluded that "guarantors may execute broad waivers of defenses which otherwise would protect a guarantor by operation of law" (citation omitted).
Given that commercial real estate owners in Florida are able to take advantage of the enforceability of waivers of defenses in guaranty agreements, they should consult with highly experienced and qualified real estate attorneys to ensure that their guaranty agreements include all appropriate waivers.  Our firm has more than forty years of experience in structuring lease transactions and guaranty agreements, and we concentrate on drafting appropriate lease and contractual provisions to protect our clients' interests.