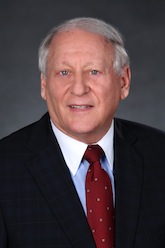 The firm's latest Miami Herald real estate column was authored by Michael L. Hyman and appears in today's edition of the newspaper.  The article, which is titled "Real Estate Counselor: Condo Owners Concerned by Rising Association Budgets Make for Ideal Committee Members," focuses on the issues that are arising at Florida condominium associations due to the new milestone inspections and reserves requirements that lie in store as a result of last year's condo-safety reforms. Budgetary and assessments increases are becoming necessary for most communities, and naturally this is triggering questions from impacted and concerned unit owners.  Michael's article reads:
For condominium association boards of directors, the manner in which they react and respond to any growing scrutiny from worried owners will be of pivotal importance.

In many communities, the best approach will be to embrace the heightened level of interest and participation in board meetings and matters, and to respond by inviting and recruiting the most ardent and capable owners to do their part by joining new or existing committees.

By enabling the most concerned and involved owners to participate in the planning process for associations' coming new reserves and inspections requirements, boards of directors can demonstrate their commitment to full transparency and cooperation with their fellow unit owners. It sends the message that the community is committed to an all hands on deck approach to addressing and overcoming the challenges that lie ahead.

Interested owners should be encouraged to get involved by joining a budget/finance committee and also a safety/inspections committee. These committees, which should be independent from the board, should report to the board of directors. They will be tasked with taking on all the necessary due diligence and vetting to present the best possible proposals and options to the board for consideration.

For the budget/finance committee, the director who serves as the association treasurer should act as its liaison with the board and property management as necessary. They should help to provide the committee with feedback and guidance based on past experience and the advice of the association's experts, and also ensure that the members have all the necessary resources and support to complete their work as effectively as possible.

The committee should be charged with developing the association's proposed annual budget for consideration and approval by the board. Also, whenever possible, any necessary budgetary changes as the fiscal year progresses should first go through the committee for its review and recommendation to the board.

The safety and inspections committee should work closely with property management to vet and retain qualified experts to conduct all the necessary inspections and reserve studies. Its work may also entail contacting and interacting with local building officials, as well as developing action plans and recommendations to address all safety and structural issues.

The work of these committees should be fully evident and transparent to all the owners. They should meet on a regular basis to discuss and finalize their proposals and presentations to the board, and owners should be informed of and invited to attend the committee meetings just as with the board meetings.

In addition to the new inspections and reserves requirements, many Florida condominium associations are also now in the planning stages for adding new fire sprinkler systems and electric vehicle charging stations. These or other committees devoted to renovations and improvements can also help with such deployments by reviewing all the options and providing the board with recommendations for consideration.

Increased insurance costs, combined with the added expenses associated with the coming inspections and reserves requirements, are creating a perfect storm for rising condominium association budgets and assessments. Significant increases and special assessments may become necessary, and such adjustments are bound to raise questions and concerns from owners.
Michael concludes his article by noting that boards of directors can effectively help to allay owners' mounting concerns, while also receiving helpful input and contributions from new volunteers who could become future directors, by making effective use of committees and embracing their heightened interest and participation.
Our firm salutes Michael for sharing his thoughts and recommendations on this timely and important topic for Florida condominium associations.