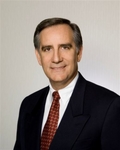 The firm's Oscar R. Rivera has had the honor of serving as a featured speaker at many conferences and professional development events held by the International Council of Shopping Centers over the years. In early 2013, Oscar will be speaking at the Open-Air Centers Summit taking place in New Orleans Feb. 27 – March 1 and the University of Shopping Centers taking place in Philadelphia March 4-6.
For the OAC Summit, Oscar will be leading a roundtable discussion on Thursday, February 28, titled "Eight Lease Clauses that Are Always Ignored." This ICSC members-only event will take place at the historic Roosevelt hotel located at 123 Baronne Street in New Orleans, and it has reached its capacity of 400 registered participants. To be added to the waitlist, email TFoxworth@icsc.org and you will be notified by the registration department if/when a cancellation is received. Additional information on the event is available at www.icsc.org/2013oa.
The ICSC University of Shopping Centers is an advanced level educational program serving the retail real estate and shopping center industry worldwide. Its mission is to elevate each attendee's level of knowledge of the industry by learning directly from experienced professionals. For the next ICSC University of Shopping Centers, which will take place March 4-6, 2013, on the campus of the Wharton School of the University of Pennsylvania in Philadelphia, Oscar will co-lead a course titled "Anatomy of a Lease." His course will cover the reading and crafting of lease clauses, interpreting provisions for enforcing lease requirements for both tenants and landlords, identifying tenant and landlord costs impacted by lease clauses, and the key provisions and business points affecting the lease. For additional information and online registration, visit www.icsc.org/2013UV.
Founded in 1957, the International Council of Shopping Centers is the global trade association of the shopping center industry. Its 60,000 members in the U.S., Canada and more than 80 other countries include shopping center owners, developers, managers, marketing specialists, investors, lenders, retailers and other professionals as well as academics and public officials. Additional information on the organization is available at www.icsc.org.