While recovery from property damage and power outages may take precedence in the hours and days following a hurricane, it is also important to consider—and to take swift action to recover from— not-so-apparent implications of a storm.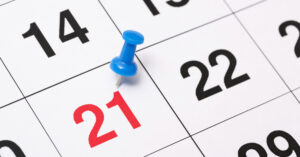 As we enter into the "season" of Annual Meetings and Elections, deadlines are soon approaching for community associations to distribute their Notice(s) of Annual Meeting and Election to Owners. The Florida Statutes, Florida Administrative Code and association governing documents provide us with a strict protocol of when such Notice(s) must be distributed, depending upon an association's scheduled or required date to hold the Annual Meeting and Election. Following a storm such as Hurricane Irma, a few hours or days without power may affect a printing company or management office's work hours, and, in turn, make it difficult or impossible to timely distribute Notice(s) of Annual Meeting and Election in accordance with statutory and governing-document-based protocols.
In these situations, it is imperative that affected community association representatives contact qualified association counsel to create a plan to re-schedule and re-notice an Annual Meeting and Election in a compliant manner. This action becomes particularly important when a community association's governing documents create a narrow timeframe, or a specific day, upon which an Annual Meeting and Election must occur each year. In such event, office closures may hinder or prevent an association from distributing its Notice(s) of Annual Meeting and Election in a manner that permits an association to hold its Annual Meeting and Election by its document-based deadline. Further, depending upon the facts of the specific circumstance, it may be necessary to re-schedule the Annual Meeting and Election for a date after the deadline noted in an association's governing documents in order to comply with statutory-required notice protocols.
If your association's scheduled Annual Meeting and Election may need to be re-scheduled as a result of the office closures following Hurricane Irma, act quickly in contacting counsel to develop a plan for re-scheduling your Annual Meeting and Election to ensure that your association's Annual Meeting and Election is compliant with Florida Law.