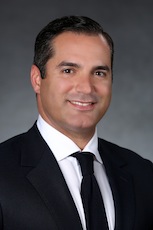 As leaders in the field, our firm's community association attorneys are often contacted by journalists for their insights into timely issues involving condominium associations and HOAs.  The latest example of one of our partners serving as an industry source on association topics comes in an article featuring quotes and analysis from Roberto C. Blanch that appears on the front page of today's Daily Business Review, South Florida's only business daily and official court newspaper.
The article focuses on a complaint to the U.S. Department of Housing and Urban Development against a Florida condo that is accused of religious discrimination for prohibiting prayers and religious meetings in its social rooms.  The association for the Cambridge House condominium in Port Charlotte is alleged to have violated the Fair Housing Act when its board voted to forbid religious meetings in the common rooms.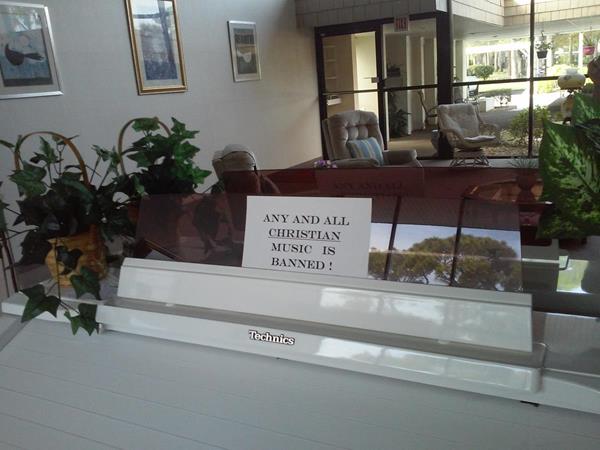 The complaint, which was filed earlier this week, is on behalf of resident Donna Dunbar against both the association as well as its management company.  It states that as a lay minister in the Seventh Day Adventist Church, Dunbar led a women's Bible study group with about 10 women, including Cambridge House residents and guests, in a common room for two hours on Monday mornings, but the board of directors voted Feb. 6 to prohibit prayers, religious services and religious meetings in the common areas.  It then posted a sign on an organ in the lobby reading "ANY AND ALL CHRISTIAN MUSIC IS BANNED!".
The complaint also alleges that the association violated state law because it did not include the resolution banning religious gatherings in the board meeting agenda and failed to inform the unit owners that the proposal was coming up for a vote.
The article concludes:
Roberto Blanch, a shareholder with Siegfried Rivera in Coral Gables, said there have been similar cases in Florida, but this one is slightly different.

Other cases usually allege violations under condo association regulations or the state condominium act, but this case alleges a violation of the federal Fair Housing Act, said Blanch, who focuses on community association law.

"There have been some Florida cases on similar rules, and the appellate courts have upheld the rules, but in this particular case the attorney is alleging that it is a violation under Fair Housing Act provisions — and not necessarily a violation of the condominium act," he said. "It would be interesting to see … whether they (federal government) consider it to be a violation of the Fair Housing Act and how that may affect condominium associations."

Our firm salutes Roberto for serving as an authoritative source on this topic for the Daily Business Review reporter and the newspaper's readers.  Click here to read the complete article in the DBR's website (registration required).