In South Florida, the pool is an extremely popular and widely used community amenity. While community pools can be a great source of joy and relaxation for residents and their guests, they can also sometimes become a focal point of strife and confrontations.
Given the propensity for certain issues to arise, and in hopes of preventing them, associations are well advised to establish and enforce pool-use rules for their communities. Such rules, which should be comprehensive and cover a wide array of use and operations matters related to the pool and the pool deck including opening/closing times, guest capacity, noise, horseplay, swimwear, diving, smoking, drink/food, and more, are truly essential for associations to maintain order and diminish potential legal liabilities.
With the help of qualified community association legal counsel, who will always begin by checking an association's governing documents to ensure it follows the prescribed process for adopting enforceable pool rules, associations should develop fair and reasonable rules that are designed to promote the efficient and safe use of the amenity.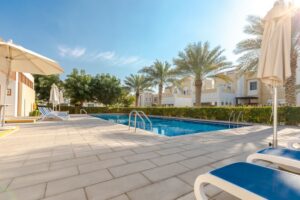 The goals and purposes behind every rule should be clearly evident from its very nature, and any changes and additions to the rules and their enforcement should be discussed with both experienced legal counsel and property management prior to implementation.
Recognizing that associations' governing documents may require varying notice and approval procedures, the rules must be properly noticed and adopted before being enforced. Once adopted, many associations find it prudent to clearly post pool rules at the pool deck, and some associations may also be required to distribute copies of the rules to all owners and residents before enforcement. It further may be prudent for property management to personally visit new owners/residents to discuss the pool rules/enforcement, and to emphasize their importance to the community.
Enforcing the rules as uniformly and reasonably as possible is just as significant as the effectiveness of the rules themselves. Associations should allocate resources to the enforcement of their pool rules that are in commensurate proportion with the size of the community and its pool(s). The larger the community and pool, the more resources and enforcement measures should be considered as standard.
Again, association boards of directors should consult closely with qualified experts regarding the enforcement of their pool rules. In addition to onsite staff around the pool, associations may also be in a position to deploy cameras, lights, and motion/splash sensors to help provide 24-hour coverage.
To avoid potential legal liability, bear in mind that it is essential for pool rules to be enforced uniformly for all those using the pool. From first-time guests to owners who have lived in the community since its inception, the rules should apply equally to all. The consequences for those who run afoul of the rules should also be reasonable and uniform, and depending upon a community's specific governing documents and whether a grievance committee has been properly established, they could include imposing fines and suspensions of pool use rights for set periods of time based on the nature of the infringement.
Even with the most effective and up-to-date pool rules and enforcement measures, incidents and disputes involving the use of the community pool will probably still arise from time to time. The key for associations and their boards of directors is not to overreact to any specific incident by making rash decisions and implementing unreasonably restrictive new regulations. By keeping a steady head, and maintaining adequate and uniform vigilance and enforcement, associations and their directors will be able to maximize the joy and minimize the headaches stemming from one of their community's most beloved amenities.
Our firm's South Florida community association attorneys write about timely and important matters for associations in this blog, and we encourage association directors, members and property managers to enter their email address in the subscription box on the right to automatically receive all our future articles.