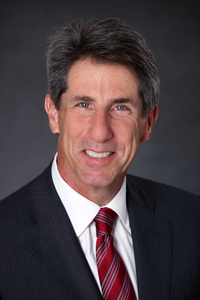 The firm's Stuart Sobel played a very important role in helping the builder of the new PortMiami Tunnel, which opened for traffic last month, to resolve a significant dispute and avoid a potentially lengthy delay during construction. Stuart served as the lead legal counsel for tunnel builder Bouygues Civil Works Florida, Inc., and he was instrumental in helping the company to secure a $58.5 million settlement that was the subject of a front-page article in the February 5, 2013 edition of the Daily Business Review.
The article, which was titled "Dispute Resolution Board Reaches Rapid Settlement with PortMiami Tunnel Builder," read:
"Imagine securing a $58.5 million settlement from a dispute panel that bans lawyers from the room.
That's the scenario Coral Gables attorney Stuart Sobel faced while representing Bouygues Civil Works Florida Inc., which is constructing the $1 billion tunnel that will connect PortMiami to I-395.
It didn't surprise Sobel — he helped set up the tunnel's Technical Dispute Resolution Board when his client won the project."
The report chronicled how Stuart devoted many hours to preparing for the hearings on liability before the Technical Dispute Resolution Board outside of normal schedules.

"My work was at night, trying to anticipate the issues that were going to be discussed the next day," he was quoted as saying in the article, which continued to read:
"For the board presentation, Sobel put together PowerPoint presentations for his witnesses to use and coached them on how to answer the panel's anticipated questions. The board heard evidence for 13 days before making its decision largely in favor of Bouygues."
The article explained that the tunnel dispute was over extra work for grouting the limestone as the company dug. "We determined there was a changed condition. The geologic conditions were different than what we'd been led to expect," Stuart noted.
Stuart is also quoted discussing the merits of using Technical Dispute Resolution Boards for major construction projects. "The concept is you have construction people dealing with construction problems," he said.
On behalf of all of the attorneys and professionals at our firm, we congratulate Stuart on his work in helping the builder of this vital new infrastructure project for South Florida to quickly resolve this dispute and avoid a delay. Click below to watch a remarkable time lapse video that illustrates the extraordinary work that went into the construction of the new PortMiami Tunnel.