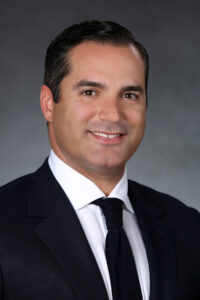 The lead article at the top of today's front page of the Sun Sentinel titled "Collapse Drives Tougher Loan Standards" begins with quotes from firm shareholder Roberto C. Blanch and goes on to include quotes from his recent blog post on the topic.  The article, which also appears in the Miami Herald's website, focuses on the new condominium loan requirements from Fannie Mae and Freddie Mac, the government-sponsored enterprises that make mortgages available to low- to moderate-income borrowers.  It reads:
. . . Reacting to last year's tragic collapse of the Champlain Tower South in Surfside, Fannie Mae and Freddie Mac, the two companies that back a majority of residential mortgages in the U.S., are scrutinizing deferred condo maintenance issues before approving loans generated by banks and other lenders.

Generally, they will not back loans for condo and co-op units if their buildings have put off major repairs, industry experts say.

Both companies have issued temporary requirements for condo and co-op projects to ensure that buildings are structurally sound, and that associations that govern them have the money to pay for repairs.

The upshot, legal and real estate analysts say, is that some condo buyers around the nation may need to find other sources if they want to finance their purchases. The rules could make it harder for some owners to sell, and place more pressure on condo inventories already tightened by heavy demand.

"It is without a doubt a more heightened scrutiny than what was previously being requested," said attorney Roberto C. Blanch, who specializes in community association law at the Siegfried Rivera firm in Coral Gables. "The focus is on ensuring the safety and structural soundness and viability of buildings."
Blanch said that caution is now a byword in the lending community.

"I do believe there is a trickle down effect in the industry," he said. "There is this heightened sense of caution among most lenders. The total universe of available lenders has been impacted as a result of this collapse as well as by the resulting oversight." . . .
The article goes on to discuss the changes from Freddie Mac and how they could impact communities that have already begun structural remediation efforts.  It quotes from Roberto's recent blog post:
. . . Freddie Mac's requirements exclude from eligibility for acquisition by investors any loans for units in communities considered to have critical repair needs, Blanch wrote in a blog for his firm's website.

"Subsequently, properties that have already identified elements requiring attention and begun their construction and remediation efforts may become ineligible until such repairs and renovations are completed," he said. . .
Our firm salutes Roberto for sharing his insights into the new condominium loan requirements from Fannie and Freddie with the readers of the Sun Sentinel.  Click here to read the complete article in the newspaper's website.