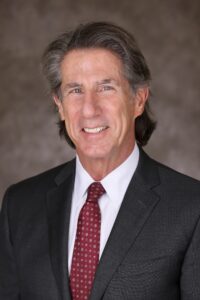 The Real Deal (www.therealdeal.com) chronicled the firm's result in securing $6.4 million in damages from an affiliate of Codina Partners in a ruling that found the developer wrongfully terminated Grycon, the general contractor that built its 5350 Park condominium project in Downtown Doral.  Stuart Sobel, the lead counsel for the contractor, was quoted in the article, which is a follow-up to the real estate news website's first report on the case from August 2020.  Today's article reads:
. . . On Tuesday, following a non-jury trial, Miami-Dade Circuit Court Judge William Thomas ruled against 5350 Park LLC, the development entity managed by Codina Executive Chairman Armando Codina and the firm's CEO Ana-Marie Codina Barlick. In 2020, Fort Lauderdale-based Grycon sued 5350 Park, alleging Codina Partners fired the general contractor without cause in order to avoid paying a final bill of $3.6 million. 5350 Park has a pending countersuit that was filed last year.

Coral Gables-based Codina will now have to pay nearly double what the developer allegedly owed, plus attorney fees and court costs, according to Thomas' order. "The greater weight of the evidence establishes 5350's termination of Grycon for cause was wrongful," Thomas wrote.

"Judge Thomas ruled [Codina] didn't have a right to terminate my client," Grycon's attorney Stuart Sobel said. "I don't know what the real motivation is, but [Codina] has held off paying us a boatload of dough for almost three years now.". . .
. . . In his ruling, the judge found that 5350 Park's defenses that Grycon allegedly caused construction delays, and that the condominium was not substantially completed when the termination occurred, did not jive with the facts.

For instance, 5350 Park fired Grycon on May 29, 2020, the same day the developer obtained a final certificate of occupancy for the 19-story, 251-unit tower, according to Thomas' order. Codina Partners had also begun closings in February 2020, which included buyers signing documents that their units were completed, Thomas also noted.

"5350 [Park] could not identify what work remained at termination and produced less than a small handful of punch lists of units walked after termination," Thomas wrote. . .
Our firm salutes Stuart for securing this significant verdict for our client Grycon, and sharing his input on the case with the readers of The Real Deal.  Click here to read the complete article in the news website.