The recent news report by CBS4 Miami about a Miami Beach man who was charged with attempted murder and attempted arson for plotting to burn down his condo building should serve as a wake-up call for all condominium associations in Florida and across the country.  It appears to be a case in which the warning signs may have triggered a call to authorities that averted a horrific tragedy just in the nick of time.
The report states witnesses told police that Walter Stolper, 72, had shown aggression toward his fellow residents and the members of the association's board of directors at their building at 56th Street and Collins Avenue.  As a result, he was facing an eviction action.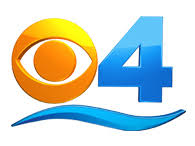 The breaking point for the initial call to authorities came when Stolper spoke with his friend Luis Diaz, who states in the station's report:  "He told me he was tired of the association and the Jews in the building and he wanted to do something about it. He said he wanted to burn down the building. At first, I didn't think he was serious, but then I heard him talk about blocking the fire department and their hoses, I realized he was serious and I had to do something."
Diaz contacted the management office at the building, and the management called the police.  Detectives went to the property, searched a storage room belonging to Stolper and found 28 containers with gasoline, sulfur powder and potassium nitrate.  He was later intercepted by police with two filled gasoline tanks as he was coming back into the building, where he had already disposed of eight additional gasoline canisters down the trash chute from the 15th floor.
When the officers arrived at the building, they could smell gasoline, and a resident and security guard also reported strong odors of gas in the hallways and elevators.  Inside of Stolper's 15th-floor residence, the officers found Nazi reading material as well as a swastika and two firearms.  Police also said he had purchased two electrical fans to fan the flames as well as padlocks to place on a nearby firehose cabinet in order to keep firefighters from accessing it.  He had also destroyed some of the building's smoke detectors.
Stolper was arrested and charged with attempted murder and attempted arson.  "We do believe that we were minutes away from a potentially deadly situation," explained Miami Beach Police spokesman Ernesto Rodriguez in the TV station's report.
Thankfully, this incident ended peacefully without any injuries or property damage, and the board members and unit owners at the Miami Beach tower can breathe a sigh of relief after averting a potential tragedy.
However, this case should serve as an important reminder for community associations and property managers in condominium and HOA communities throughout the country.  Disgruntled or mentally ill unit owners may pose serious and potentially fatal dangers for their fellow neighbors.  It is incumbent upon community association directors, property management and those who reside in community associations to exercise prudent vigilance and report any suspicious activities.  By remaining vigilant and using sound judgment as to alerting law enforcement, communities with associations are able to help avert potential tragedies such as the one that was being hatched in this recent case.
Click here to watch and read the report in the station's website.