At the height of the hurricane season, it is imperative for Florida's developers, general contractors and community associations to have comprehensive storm preparation plans for their construction sites.
The best plans begin with continuous monitoring of storm fronts and threats. By keeping track of all the latest developments in the tropics, owners and builders can put their preparation plans into action with ample time to spare before conditions deteriorate.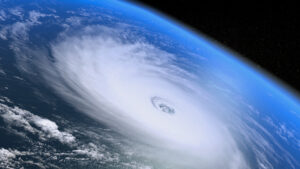 When a storm begins developing and may impact a construction site, the most critical tasks for all jobsite personnel will be securing the onsite equipment, materials, tools, portolets, dumpsters, trash, etc. All equipment needs to be tied down or removed from the site. Cranes, fence screens, signage, utility systems and other elements will require special attention, and all hazardous chemicals, electronics and project documents should be removed from the site and construction trailers.
For renovations or buildings with interior elements already under construction, any openings and accessible windows should be boarded up, and sandbags should be used to prevent water intrusion.
Builders will also need to prepare to have pumps for use in excavations or basements in advance of a storm so that pumping can begin as soon as possible. The deluge of water is likely to cause severe flooding, and after the storm it will be an immediate priority to remove the water.
It will also be essential for all onsite personnel to use extreme caution when first entering the site and examining the damage. If buildings may have been structurally impacted in any way, the architects and engineers will need to be consulted prior to any further work.
While storm preparations are necessary, it is also important to plan for these events in the construction contract so that all parties are aware of what will happen when a storm approaches and the additional costs, if any, that would be associated.
By adhering to these and other effective storm preparation plans and activities, developers and builders working on active sites during the storm season in Florida can become as ready as possible for everything that Mother Nature may have in store.