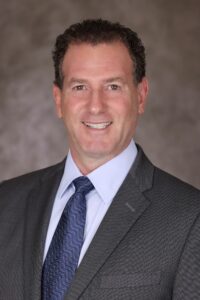 An article featuring insights from firm shareholder Gary M. Mars appears on the front page of today's Sun Sentinel.  The article, which is headlined "Failed Condo Safety Bill Leaves Residents, Buyers in Limbo," focuses on what is in store for condominium safety reforms from lenders and insurers after the measures before the Florida Legislature failed to pass during the 2022 session that ended last week.  The article reads:
. . . Some condo lawyers argue that it was too ambitious to expect that a sweeping safety bill could be passed in a short three-month legislative session.

"I know it was very, very ambitious legislation," said Gary Mars, a condo lawyer at Siegfried Rivera in Coral Gables.  "It would have taken a lot of effort to get it through all of the machinations developing legislation of this type."

He noted that not every building is in dire structural straits, or even old enough to be required to follow inspection rules such as the ones in Broward and Miami-Dade counties, which mandate deep-dive studies after 40 years.

"I represent a lot of associations in buildings in their teenaged years," he said.

"They're getting sophisticated reports" from their engineers about deferred maintenance issues such as waterproofing, balcony restorations and painting, Mars said.  But the reports don't cover structural issues.

"They may have wonderful reports, but those reports don't give the association the ability to check the box" about the building's overall condition, he said. "There's not a perfect solution to this problem.". . .
The article concludes with information from the Community Associations Institute on its plans to continue working with Florida's lawmakers to create a new bill with broader support for next year's legislative session.  It notes that the organization is also working with U.S. Reps. Charlie Crist, D-St. Petersburg, and Debbie Wasserman Schultz, D-Weston, to introduce a condo safety act in the U.S. Congress.  It would not be about inspections and reserve issues, explains CAI senior vice president of government and public affairs Dawn Bauman, but it would look at existing federal programs that can help fund building rehabilitation and repair programs.
Our firm salutes Gary for sharing his insights into the state of condo-safety reforms with the readers of the Sun Sentinel.  Click here to read the complete article in the newspaper's website (registration required).