Condominium associations and HOAs throughout South Florida as well as across the country are seeking effective responses to the problem of short-term rentals that are in violation of their rules and restrictions. These unauthorized rentals, which have become prevalent with the growth of Airbnb and other online home-sharing platforms, are creating significant security and liability concerns for associations.
One response by a San Diego homeowners association recently drew the attention of its local ABC affiliate, which chronicled how the community had retained a private investigator to gather and document incontrovertible proof that specific owners were conducting the restricted rentals.  The licensed private detective and his associates were hired by the HOA and other local associations to investigate homeowners and tenants who are violating association bylaws and CC&Rs that prohibit turning units into short-term vacation rentals.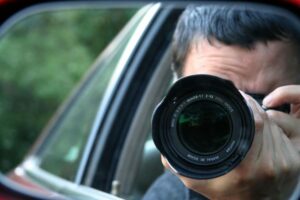 While the hiring of private detectives may initially seem as an extreme measure for an association, it makes sense when one considers the risks and concerns that are brought on by these rentals for HOAs and condominiums.  Also, court actions may become necessary against some unit owners who flout the rules, and the evidence obtained by these investigators as well as their testimony can be very helpful in these proceedings.
In order to get away with these rentals, savvy owners have been known to sneak their transient guests into the property by advising security that their visit is authorized.  As such, enhanced vigilance and guest-screening measures have become necessary, and many associations are now developing and implementing new registration forms for use with guests and tenants along with written assurances and noncompensation statements indicating that they are not paying for their stays.
In addition to the use of private detectives, the implementation of a clear fining or suspension policy, if permitted, is essential for associations to address unauthorized short-term rentals.  This will typically entail the adoption of a new rule in which all of the fines and other consequences are delineated.
Community associations are also responding by adopting new amendments, bylaws or rules to limit the number of nights a residence may be rented, which can offer a level of flexibility for owners while also avoiding the possibility of creating a revolving door of unfettered short-term guests.
As the concerns created by the growth of short-term rentals continue to mount for community associations across the country, appropriate and effective responses such as these will help ameliorate the problem.