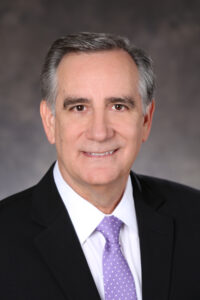 Oscar R. Rivera, our firm's managing shareholder, was the first and the penultimate local business leader quoted in the Sun Sentinel's article on the repercussions of Hurricane Ian featured on the front page of today's edition of the newspaper.  The article, which is titled "Survivors' Decision: Rebuild or Relocate?", focuses on the consequences of the devastating storm for residents and business owners throughout the impacted areas.  It reads:
Hurricane Ian gave southwest Floridians plenty of reasons to leave: It killed at least 115 people, crushed countless homes and businesses, turned area waterways into toxic soups and caused at least $50 to $65 billion in damages.

But as residents and business owners assess the devastation and reach for insurance policies that may or may not cover all of their losses, there appears to be an emerging consensus for rebuilding, and not relocating to areas perceived to be less vulnerable to catastrophic storms.

It is a mindset, analysts say, driven by a long-standing affinity for Gulf Coast living, a strong resolve among public and private sector interests, and a growing tolerance of devastating hurricanes as life disruptors.

"We have already been contacted by numerous clients and potential clients," said Oscar Rivera, managing shareholder of the Siegfried Rivera law firm in Miami, which represents condominium owners, associations and commercial real estate investors. "Everyone we have spoken to is committed to rebuilding.". . .
The article concludes:
. . . "I think that people come here with knowledge of the risks," said Rivera, the Miami condo association attorney. "People come here with an expectation of a better lifestyle, a lower cost of living from a tax perspective, and the quality of life here drives that in spite of the risk. Is it a risk? Yes. Is it a risk that happens every year? No. I don't think people are going to give it such a high risk value for someone not to come here."

Johnson, the FAU real estate economist, noted that severe storms can strike anywhere at any time in a state bordered by water on three sides.

"I think most of us in Florida realize this is a possibility no matter where we live in Florida," he said. "There is no place to go far enough inland that we can get out of the way of a hurricane, and we've learned to live with that."
Our firm salutes Oscar for sharing his thoughts on the recovery efforts that lie ahead for everyone impacted by Hurricane Ian with the readers of the Sun Sentinel.  Click here to read the complete article in the newspaper's website.