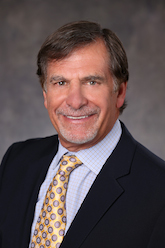 Steven M. Siegfried, our firm's founder who launched the practice 40 years ago in 1977, was the subject of a "Profiles in Law" article published by the Daily Business Review, South Florida's exclusive business daily and official court newspaper.  The article, which appears in today's edition of the newspaper, chronicles his career and highlights his achievements as a construction law specialist, professor and writer for the last four decades.
The profile article, written by DBR reporter Samantha Joseph, reads:
Steven M. Siegfried wrote the book on construction law. The literal book. The one the American Bar Association published in 1987 as an early nod to a then-fledgling practice area.

His work, "Introduction to Construction Law," became a standard reference for real estate and construction lawyers across Florida for the past three decades. Over several incarnations, it helped establish the Siegfried Rivera Hyman Lerner De La Torre Mars & Sobel partner as a foremost authority on a specialty he's long championed.
The article notes that Steve's other publications focus on construction lien law, construction defects, condominium warranty claims and the statute of limitations, culminating with his authoring of "Florida Construction Law" by Aspen Publishers in 2001.

It states that his concentration on construction and community association law began in 1976, when he foresaw that the real estate sector would become a pillar of the region's economy that would require highly specialized practitioners.  The article notes that his firm "will celebrate its 40th anniversary this year. It employs 46 attorneys concentrating on real estate, construction, community associations, and property insurance . . . from offices in Miami-Dade, Broward and Palm Beach counties."
The profile notes that Steve "not only had a gift for writing but a knack for nurturing long-term relationships.  The firm's chief operating officer, Lisa Carman, has worked with the company for more than 30 years, and four of its partners have been part of the team for three decades."
The article concludes:
But of all his long-term partners, Siegfried especially cherishes his ongoing role at the University of Miami School of Law, where he's mentored hundreds, taught more 1,700 law students, including his attorney son Nicholas, and served as an adjunct professor of construction law for 33 years. He's also garnered a reputation for launching the careers of hundreds of young lawyers, hired to work in construction, real estate and condo law.

"My proudest accomplishment is the fact that I've touched on so many legal minds in the South Florida community and well beyond through teaching at the University of Miami," he said. "I can't tell you how rewarding that's been."
As we celebrate our 40th anniversary, our firm is extremely proud to congratulate founder Steve Siegfried for the many important contributions that he has made to the practice of construction law and community association law in Florida, as well as to our growth and success through the decades.  Click here to read the complete article in the newspaper's website (registration required).