The new condominium safety financing requirements from Fannie Mae and Freddie Mac have drawn a great deal of attention, but the Florida Legislature appears to be poised to go one step further in its response to the horrific Champlain Towers tragedy.
The Florida House and Senate are both moving forward with bills that would add new inspection requirements on condominium buildings. A bill that is now ready to go before the full Senate, SB 1702 would require condominiums that are three stories or taller and located within three miles of the coast to undergo initial inspections 20 years after completion and every seven years thereafter. Buildings in other areas would be required to be inspected after 30 years and every 10 years thereafter.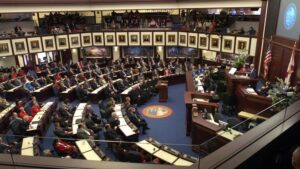 The Florida House has taken up its own version of the bill (HB 7069). Its proposal would require initial inspections to occur 25 years after completion, and buildings further inland would have their first inspection at 30 years. Additional inspections would be required every 10 years.
The House and Senate bills also include differences over reserve studies, which are used to determine the level of funds a condominium community needs to maintain in reserve for future renovations and repairs. The differences between the two bills are likely to soon be consolidated into a final bill for bicameral consideration.
The new federal loan requirements and the measures being discussed by the state's lawmakers follow a number of reports issued by task forces from industry experts calling for reforms. The Community Associations Institute, the largest national organization representing associations, has issued several public-policy recommendations, and Florida's top architecture and engineering trade groups as well as The Florida Bar have also completed reports and issued recommendations.
All of these organizations are focusing on reforms concentrating on reserve studies and funding, building maintenance and inspections, structural integrity, and records transparency.
As the proposals make their way through the legislature and lenders adopt the new federal loan standards, condominium associations should take a proactive approach by reviewing their current and future reserve funding as well as the status of any structural and life-safety elements that may require attention. Before the increased demands impact the pricing for their services, associations should act now to identify and retain highly qualified engineering, construction, insurance and legal professionals to beat the rush.
Our firm's South Florida community association attorneys write about important and timely issues for associations in this blog, and we encourage association directors, members and property managers to enter their email address in the subscription box on the right to automatically receive all our future articles.